ATKey.Pro: just easy 3 steps to have Passwordless Azure Active Directory Logon
ATKey Pro standalone enroll
Passeordless login Azure AD via ATKey.Pro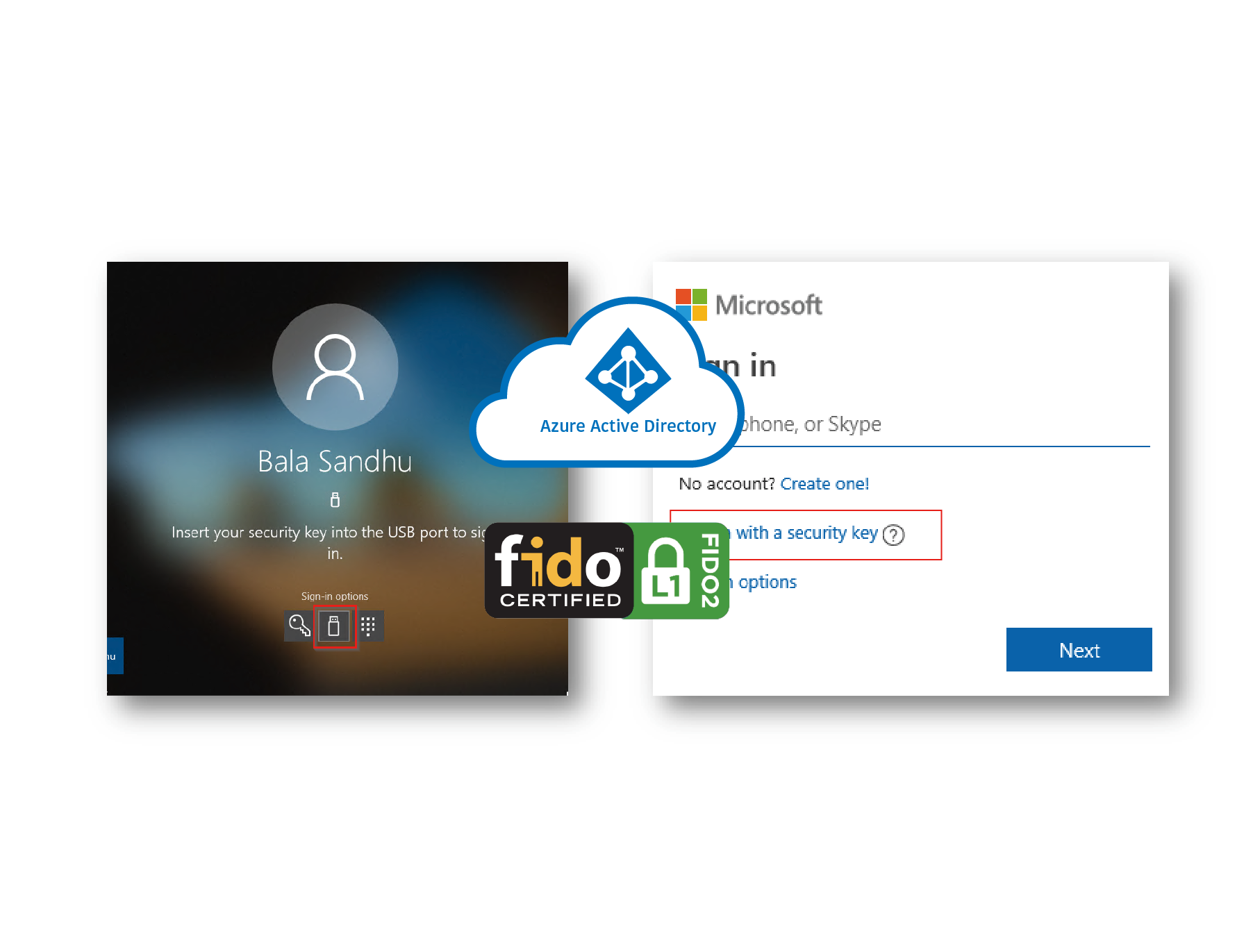 Microsoft Azure Active Directory FIDO2 Passwordless Sign-In
Your employees with Microsoft Azure Active Directory accounts can use the ATKey.Pro to replace passwords with a secure multi-factor authentication option that is both convenient and reduces risk.
Password-less sign in with ATKey.Pro also makes it easier to sign in for device-based authentication tasks, such as joining or registering Windows 10 PCs to Microsoft Azure Active Directory
Fingerprint USB dongle for any PC
ATKey.Pro designs as a HID device, it can work with different OS without extra driver downloads and installations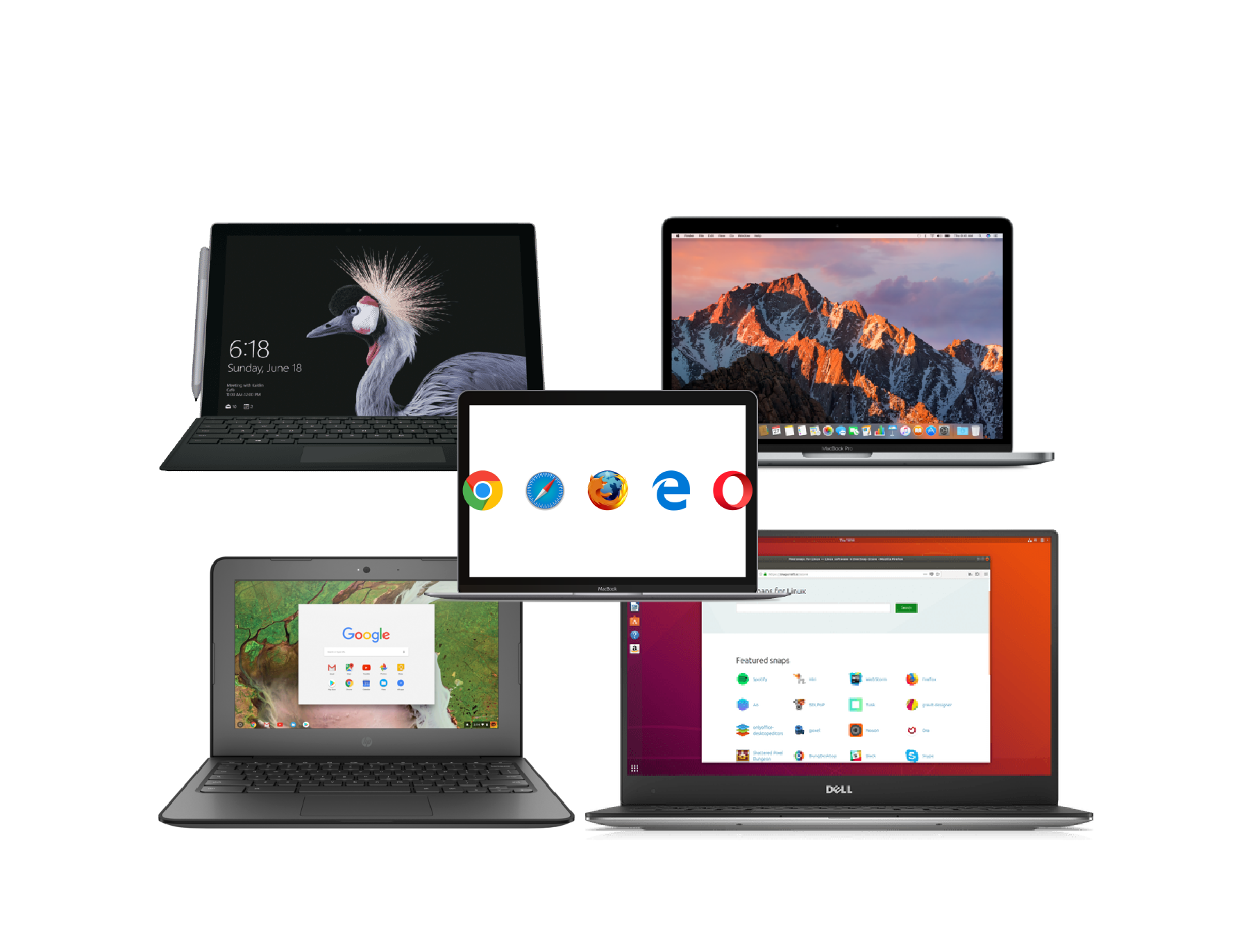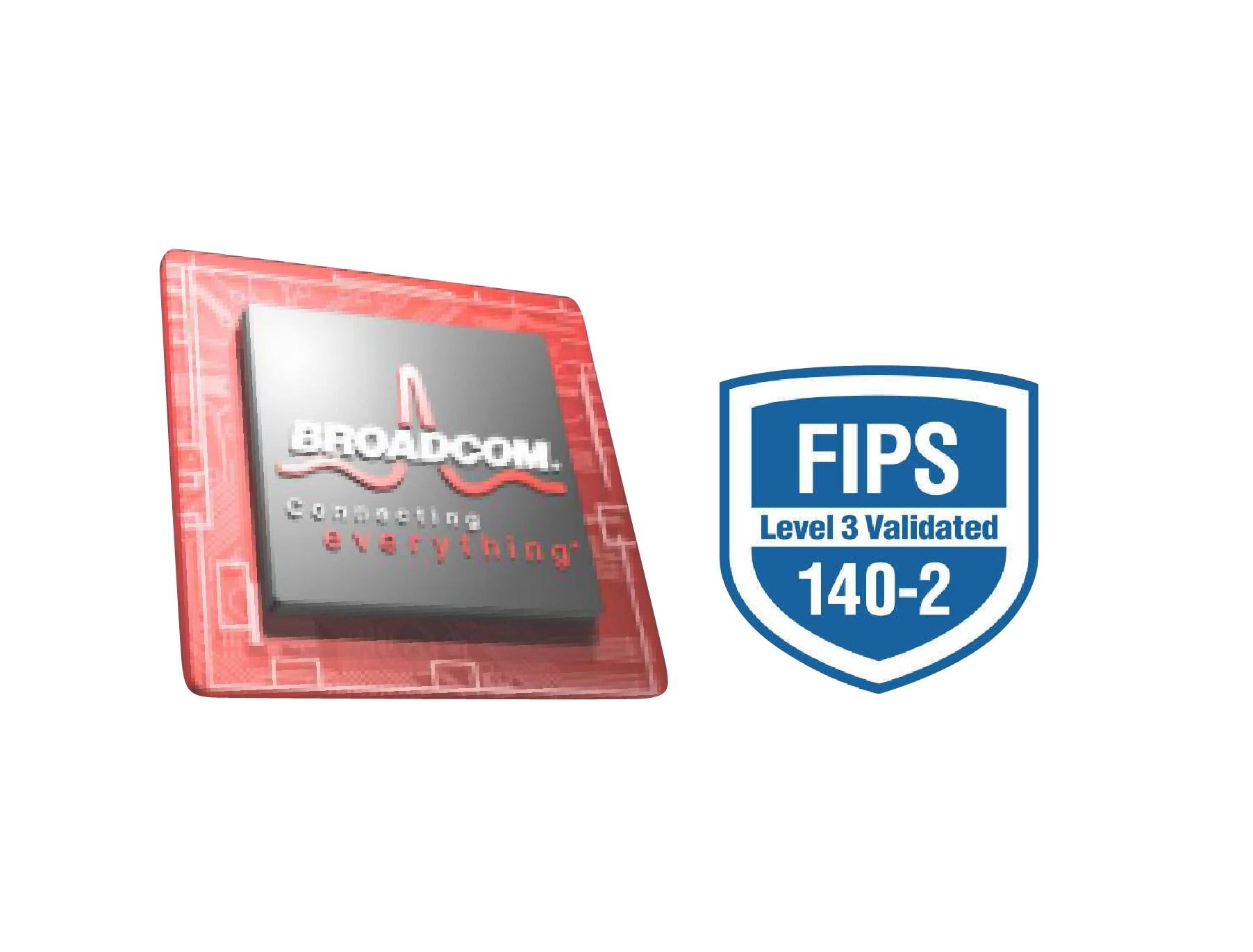 Highly Secure Design
ATKey.Pro built by FIPS 140-2 Level 3 validated Broadcom® BCM5810X microcontroller suited for security applications
Enable Secure Boot and Secure XIP to protect ATKey.Pro from hacker to attack from hardware and firmware.
Best Fingerprint experience
Slim, Compact, Easy to touch.
How the security key captures your fingerprint? User needs "push" finger to touch the sensor area, only ATKey.Pro allows slightly "touch" instead of "push" for fingerprint matching.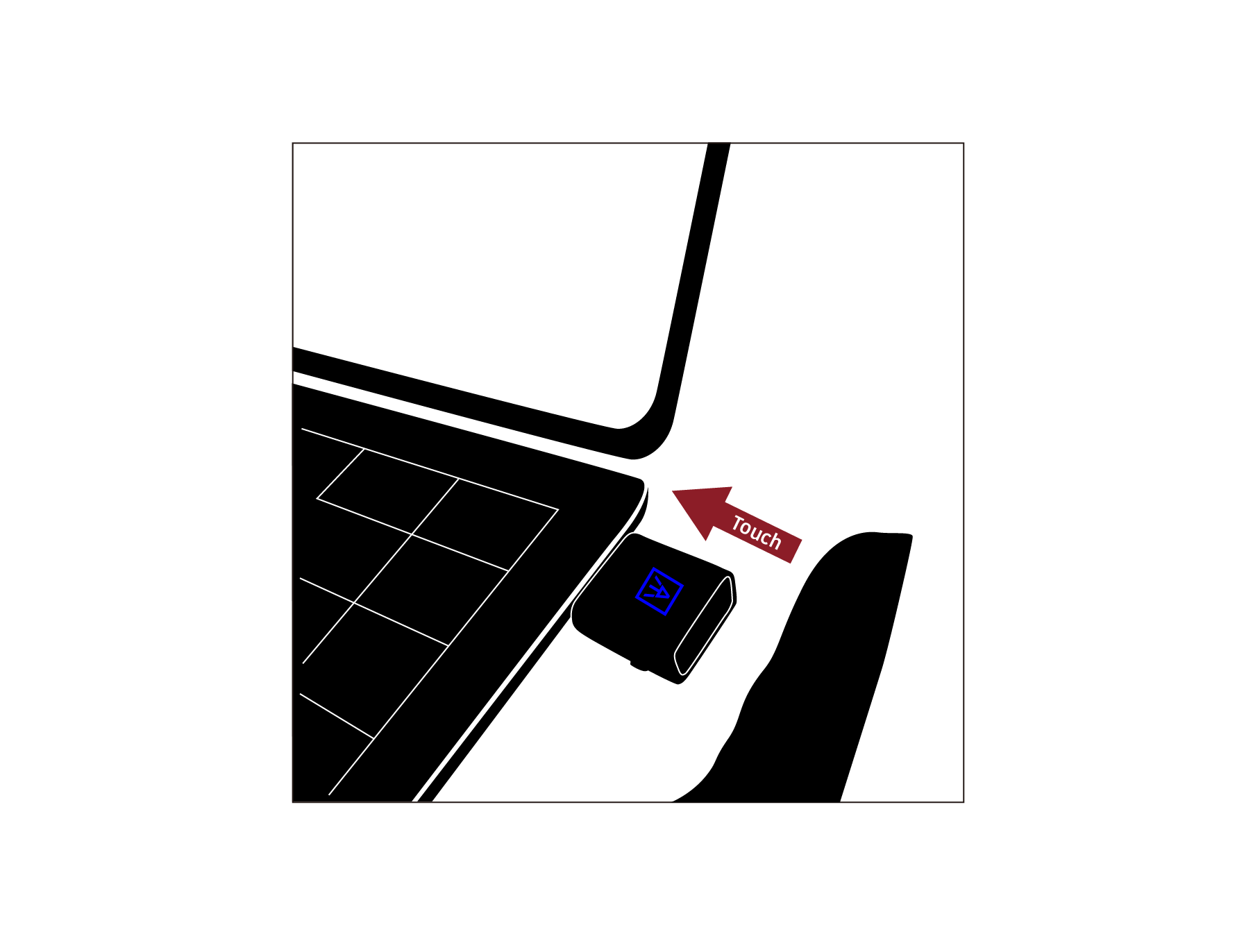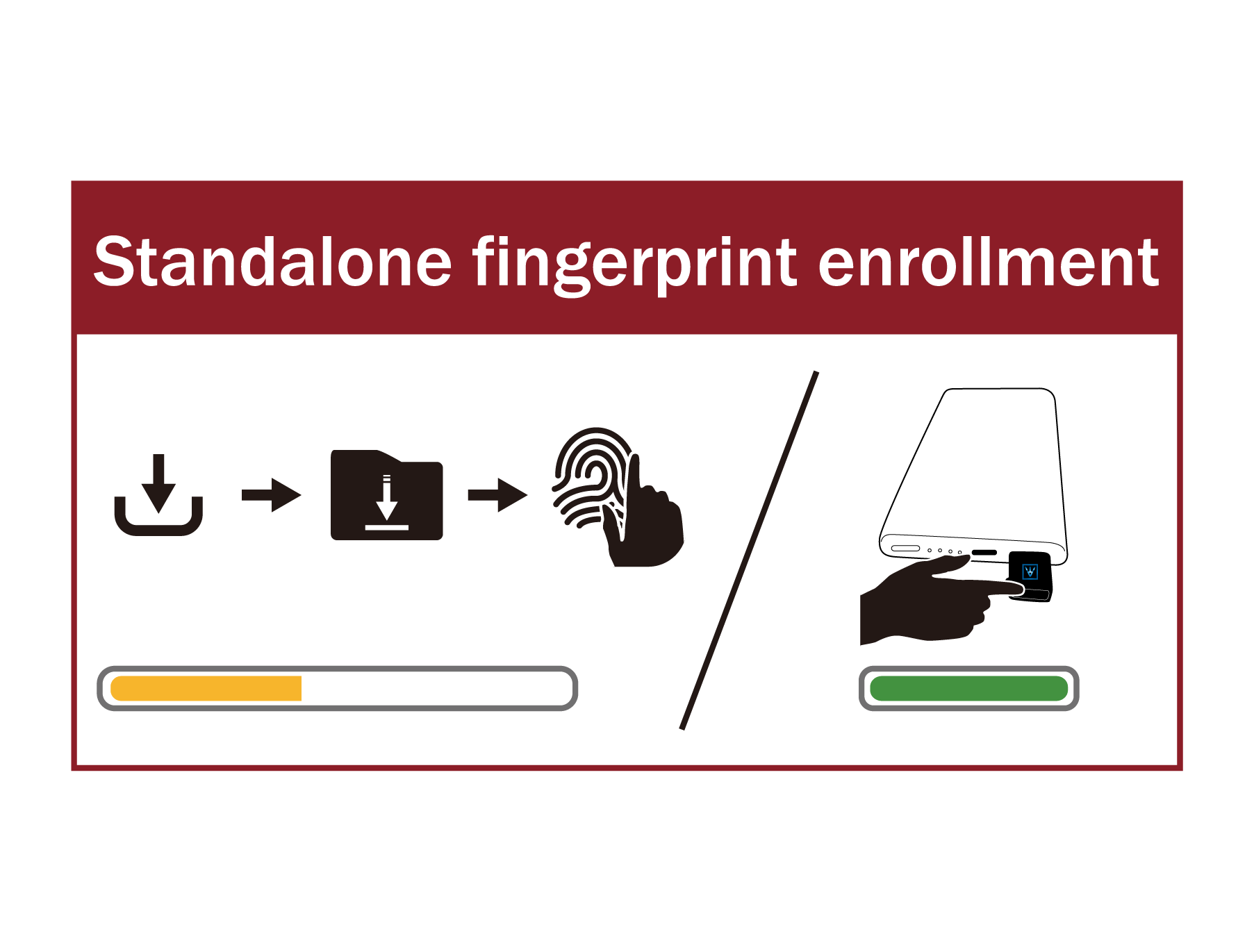 Standalone Enrollment
Patent filing "Standalone enrollment" technology, user can enroll fingerprints even by power bank or any PC without software downloading, installation and operations.
Up to 10x fingerprints, less than 1 second matching time.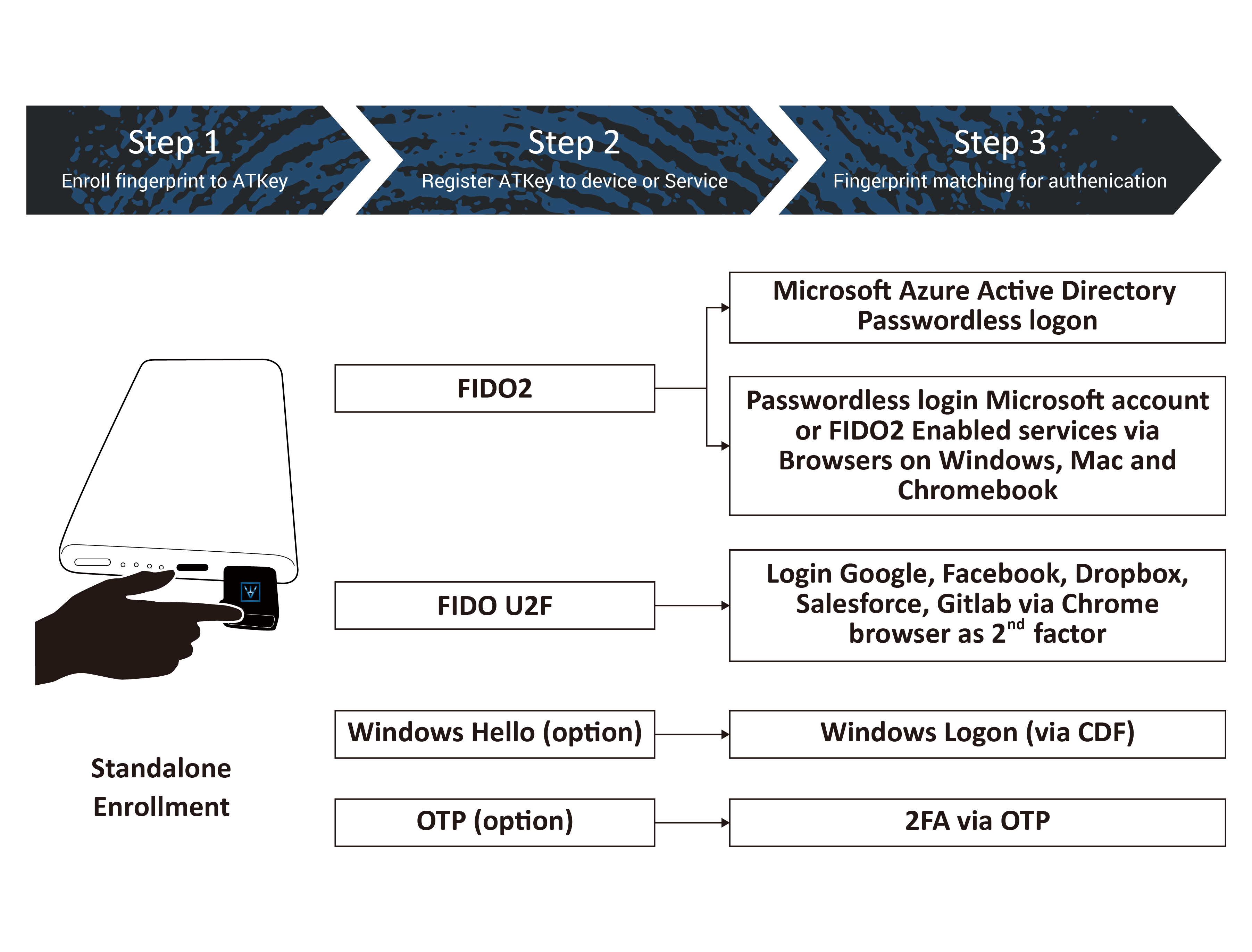 We do integration to fit your IT environment
We can customize firmware or provide sample codes to integrate ATKey.card into your application or IT environment