With
FIDO2

and biometric authentication,

you're finally

passwordless

.
Safe and secure enterprises should not be limited by passwords.
The AT.AufhFi FIDO2 Cloud Solution can help your business grow and improve its security posture.
How AT.AuthFi Can Grow Your Business?
Best Biometric Experience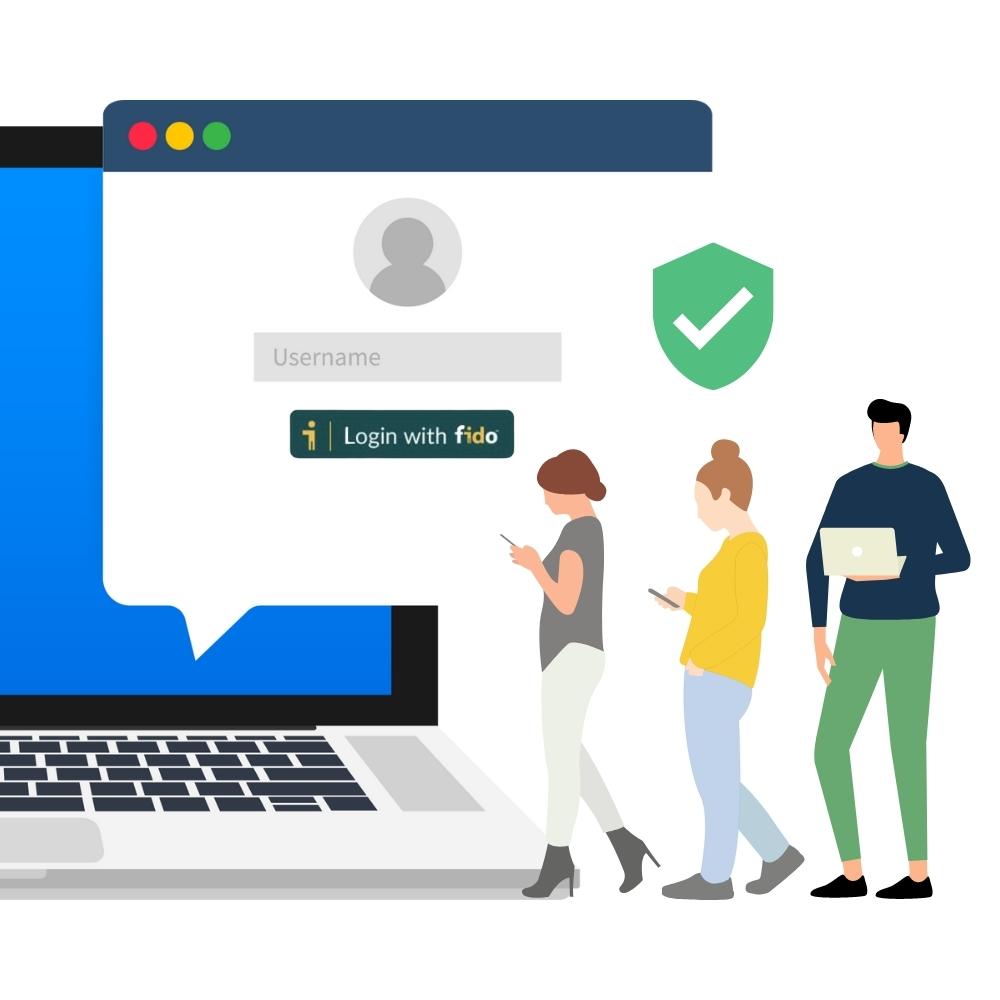 Forgotten passwords and reset processes are nightmare situations for any company. Luckily, with AT.AuthFi, an On-demand FIDO Cloud, businesses will never have to worry about their customers abandoning them. Customers are guaranteed a seamless experience every time with the help of AT.AuthFi.
Monitor User Journeys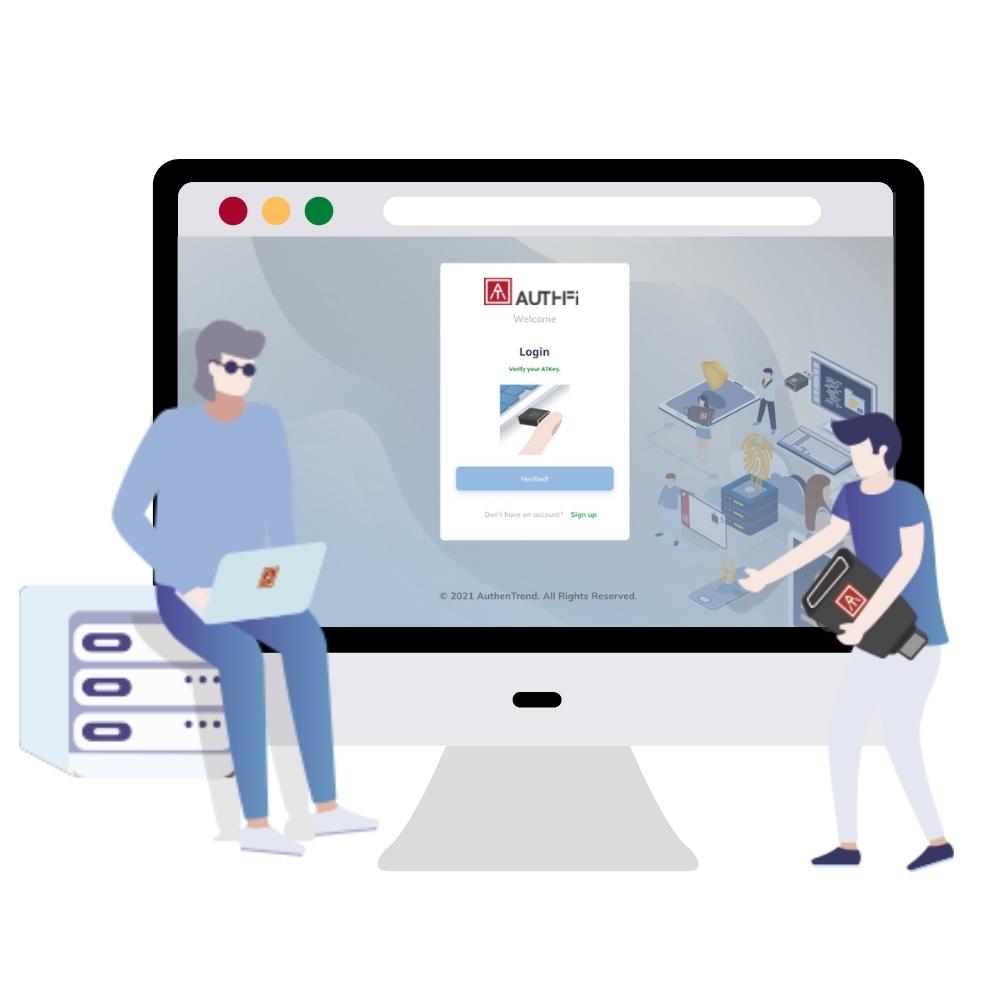 Whether you're a web service provider or a corporate, the AT.AuthFi makes it easy for enterprises and web service platforms to see how users are interacting with your site, perform user status and security key management. AT.AuthFi enables you to manage FIDO2 authenticators at scale and easily export reports for analysis.
Security Assurance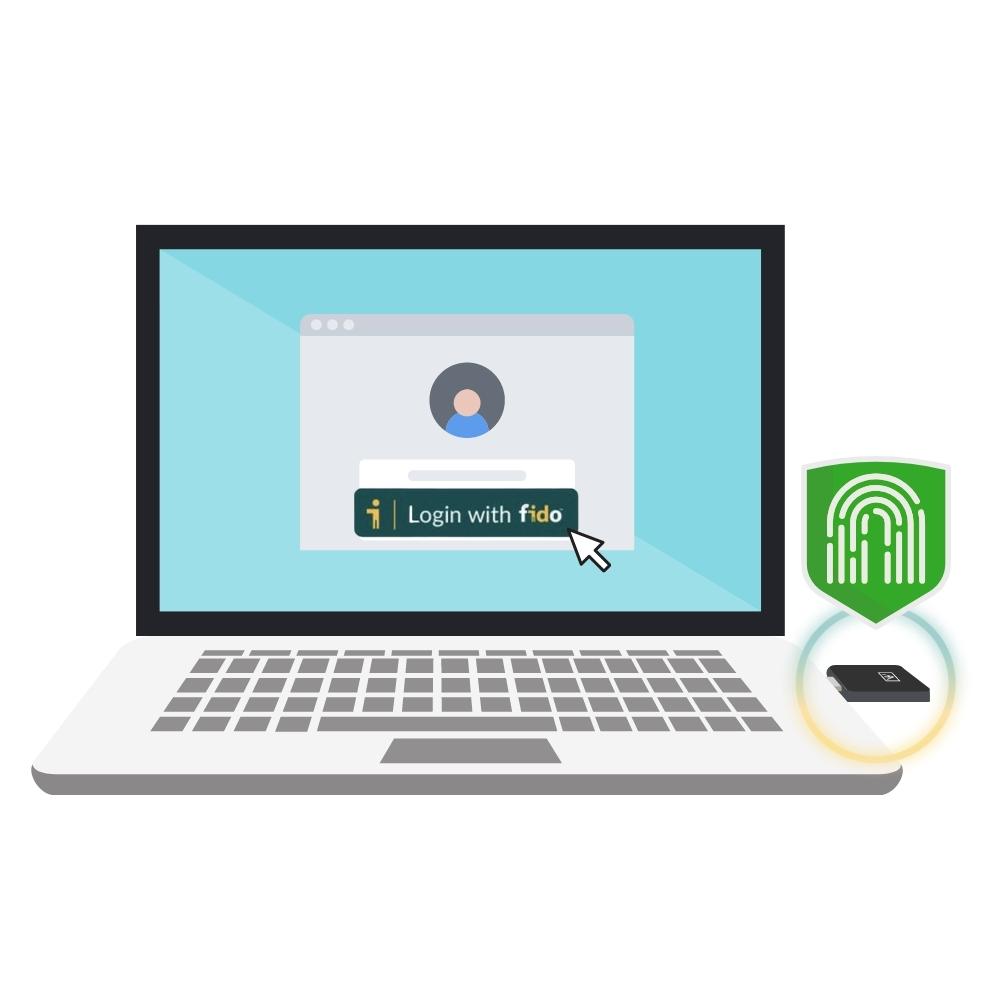 FIDO2 security keys provide an extra layer of protection for online accounts, and OTP, SMS, and push notifications are not as secure as security keys. Google has not had any of its employees phished on their accounts since 2017 when it began requiring all employees to use security keys in place of passwords and OTPs.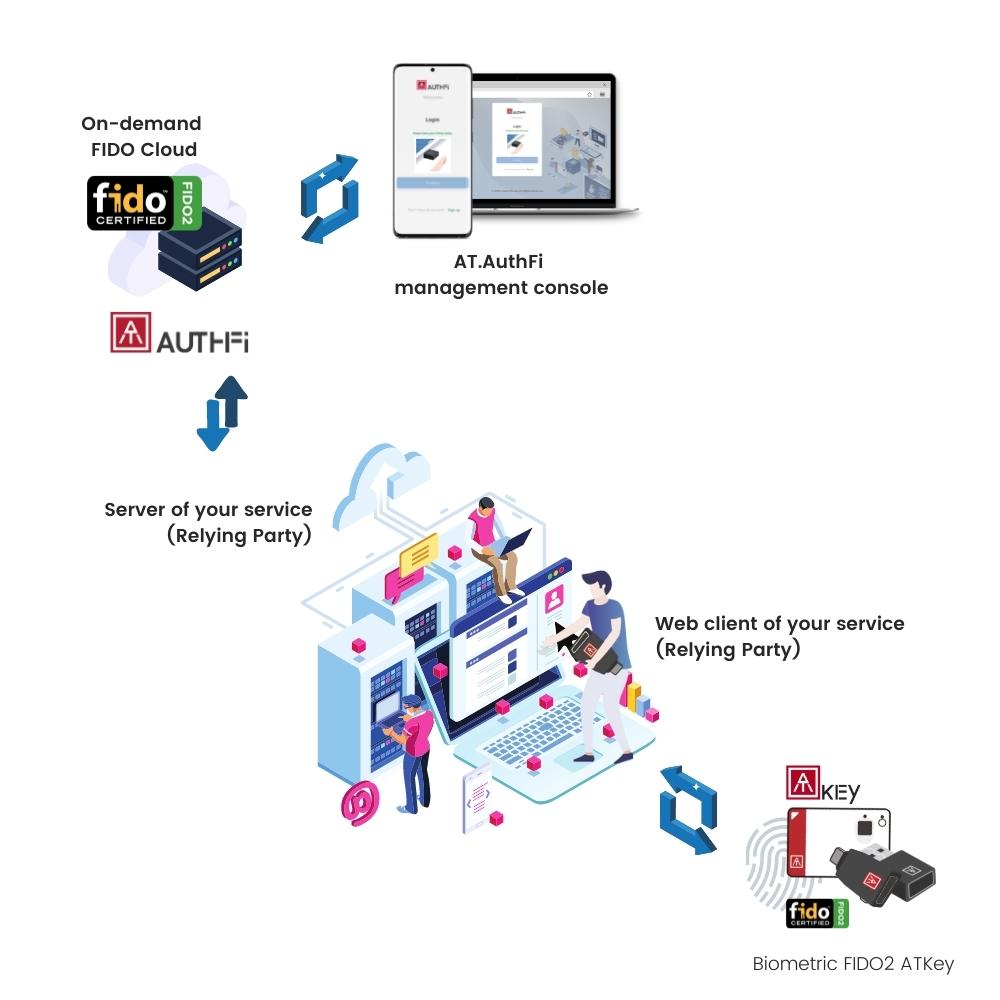 Eliminate password-related exploits
---
FIDO® certified AT.AuthFi, our authentication solution, is not only designed for developers but to be user-friendly. AT.AuthFi eliminates the need for passwords by using biometric FIDO2 ATKey instead when securely authenticating with servers. It's easy to integrate, and it eliminates phishing issues entirely.
---
FIDO Server API
+ Management Console
---
When you integrate MFA/passwordless FIDO authentication into your original web service via the API, it is automatically activated for your millions of users, who can quickly protect their accounts with the most secure authentication method using ATKey. AT.AuthFi provides a comprehensive management console that allows you to track user authentication status, user management, and more in the background, providing you and your users with an efficient and seamless user experience.
---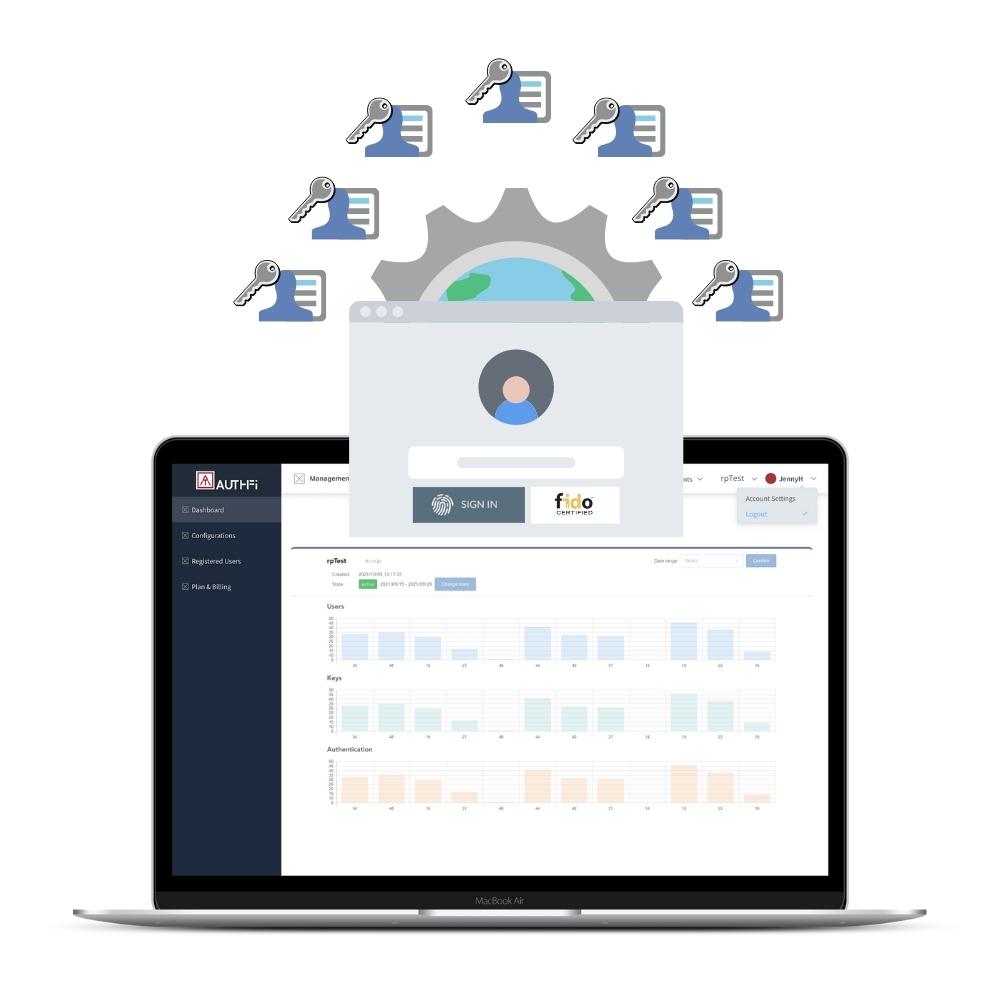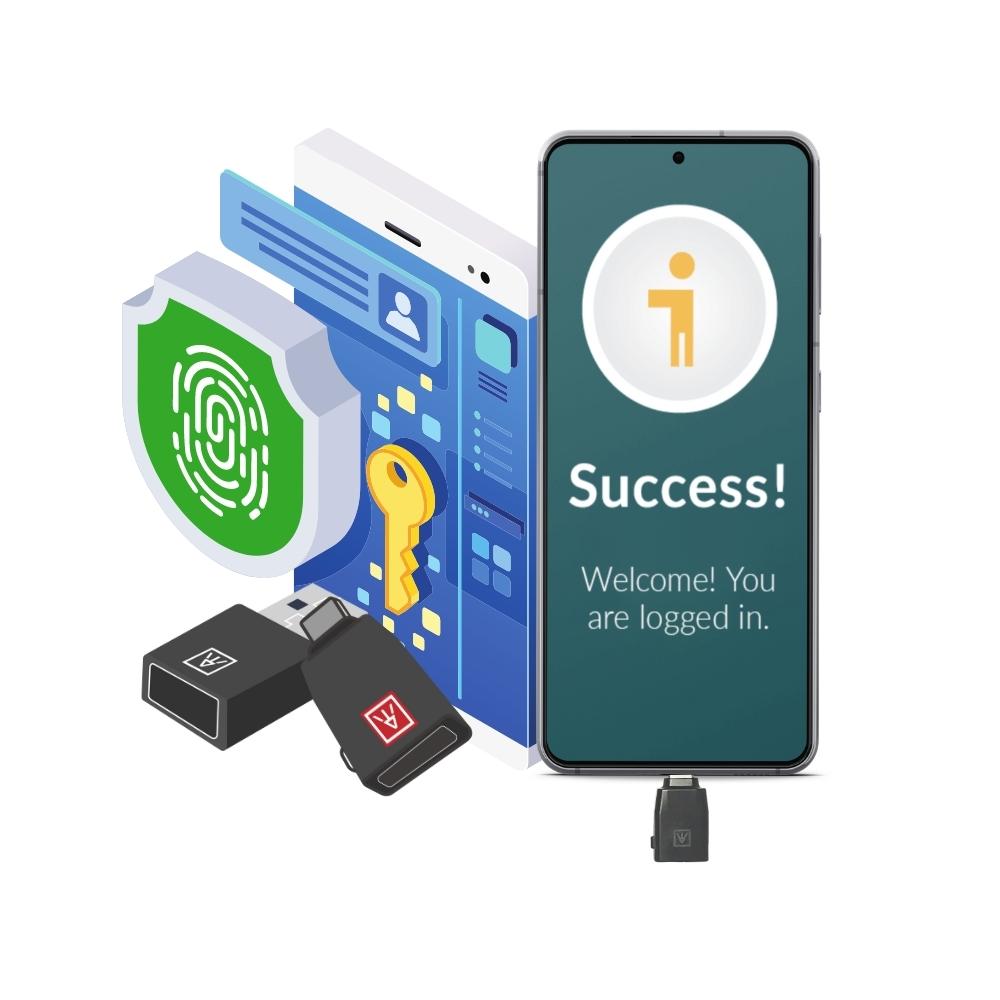 Why Biometric?
Security and Convenience
---
Security key is the best form of authentication, and our FIDO® certified ATKeys give you a cut above the rest. In addition to your fingerprint being registered to a secure FIDO2 Key, it is also stored in a security element which protects it from digital and physical attacks. This enables simple and robust MFA/passwordless authentication for businesses and individuals.
---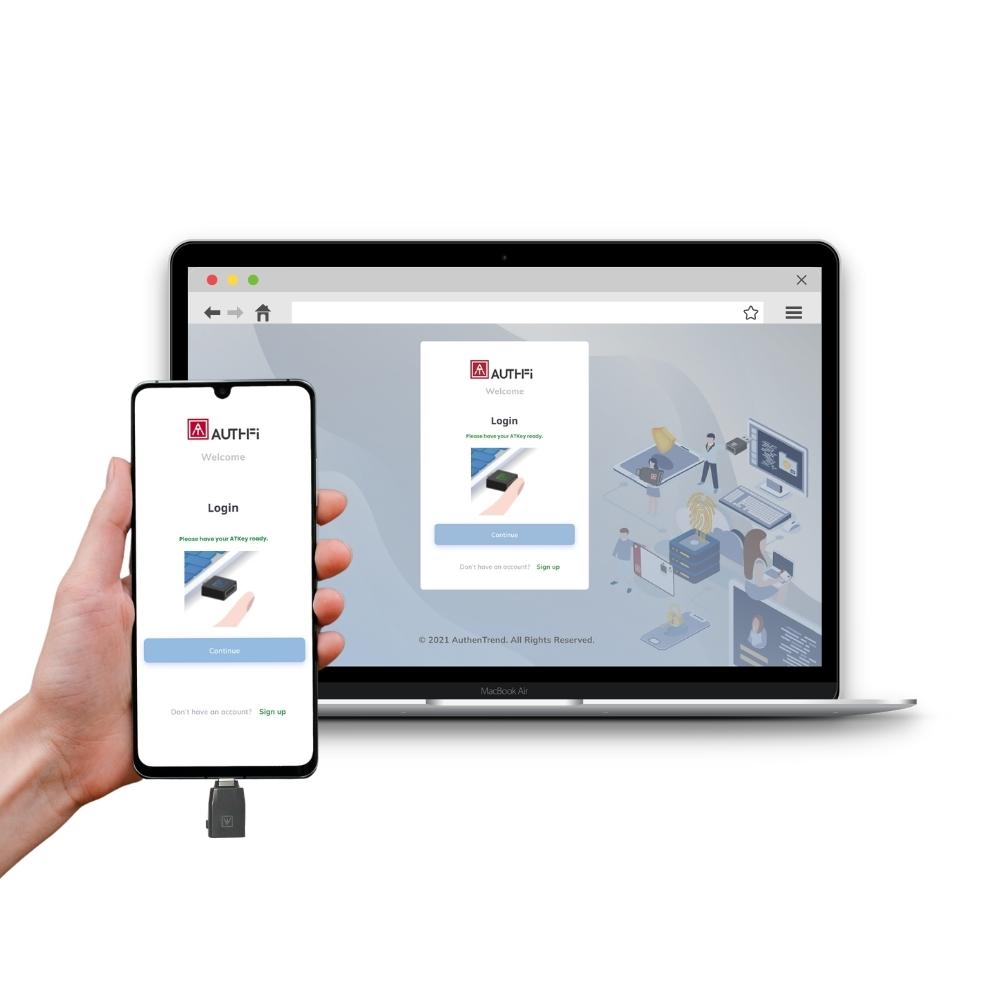 1
Register to start a free trial
with an ATKey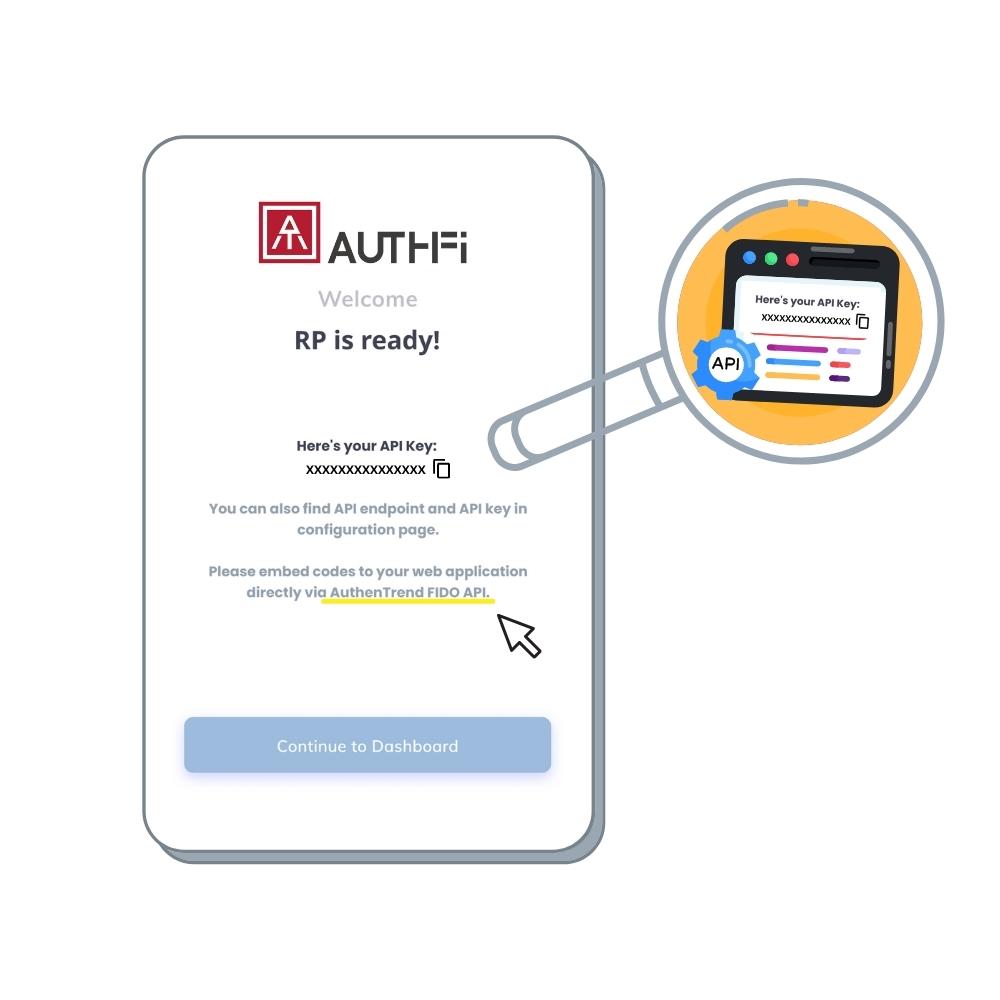 2
Apply a new relying party
of your service
API document shows application developers how to use API keys with AuthenTrend FIDO APIs.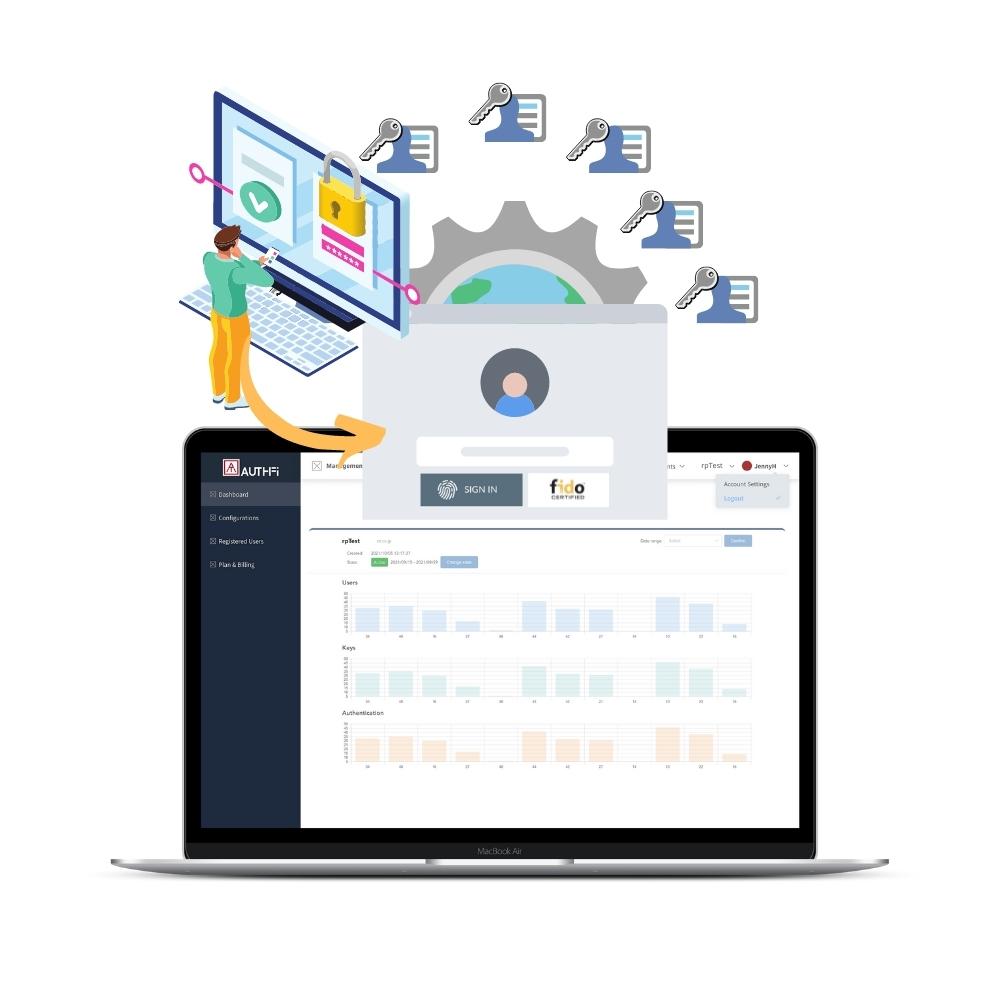 3
Users can log in to your service
with FIDO2 Key
The AT.AuthFi management tool is where you manage your account and track user activity.
Free Trial
---
15 Days Trial. Try FIDO2 passwordless authentication
before you buy!
Up to 10 users
Free management console
Logs management
Email supported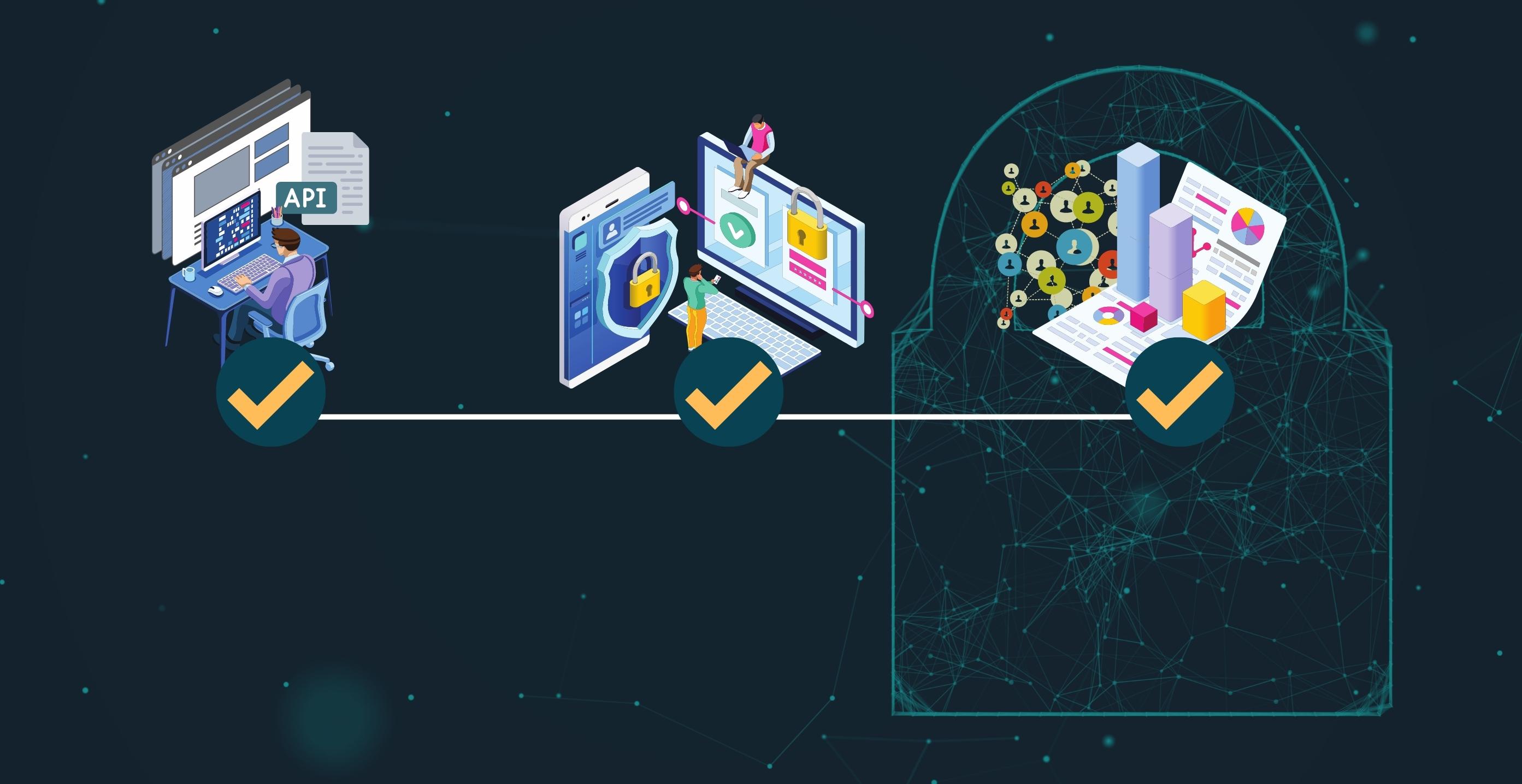 Flat Pricing, Unlimited Scale, One Solution for All Your Needs.
We charge a flat fee per month per user for unlimited authentications.
Give your users a delightful and seamless way to authenticate from any device or channel
Want a limited 99% off coupon for ATKey?
Apply our early bird program!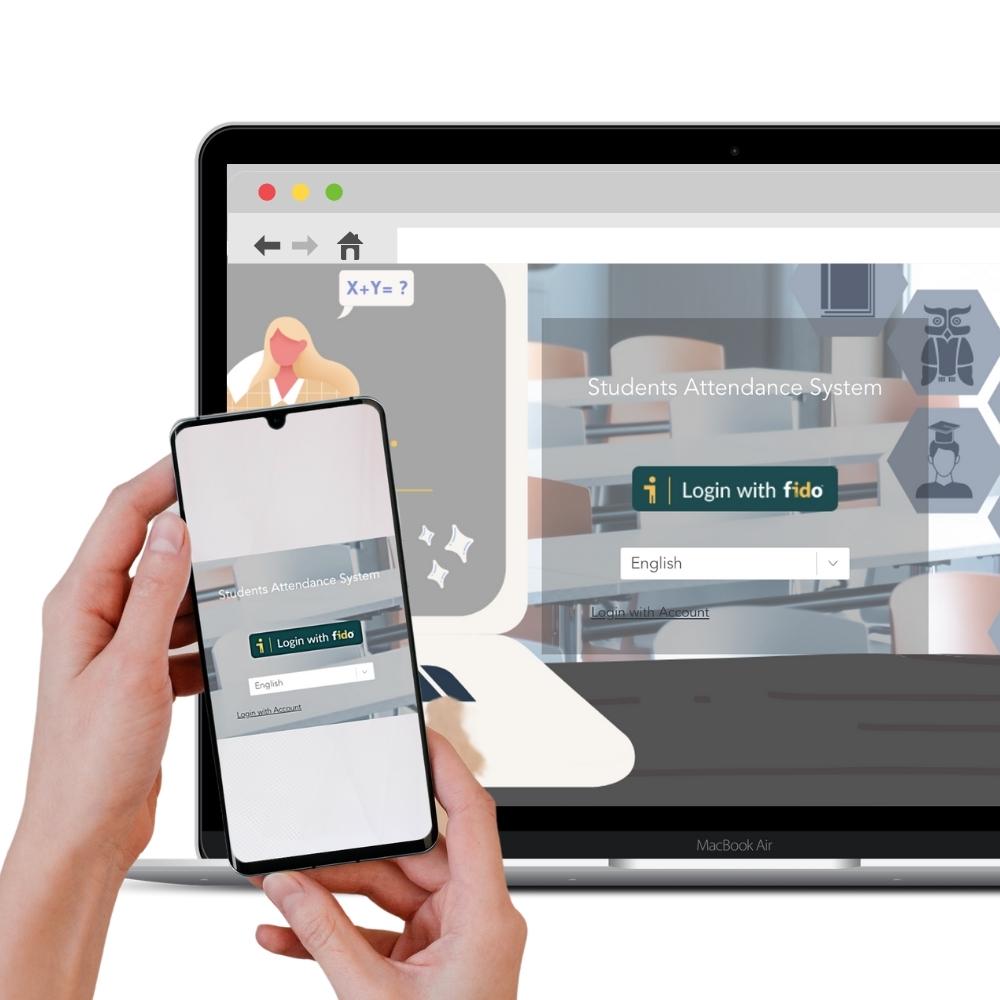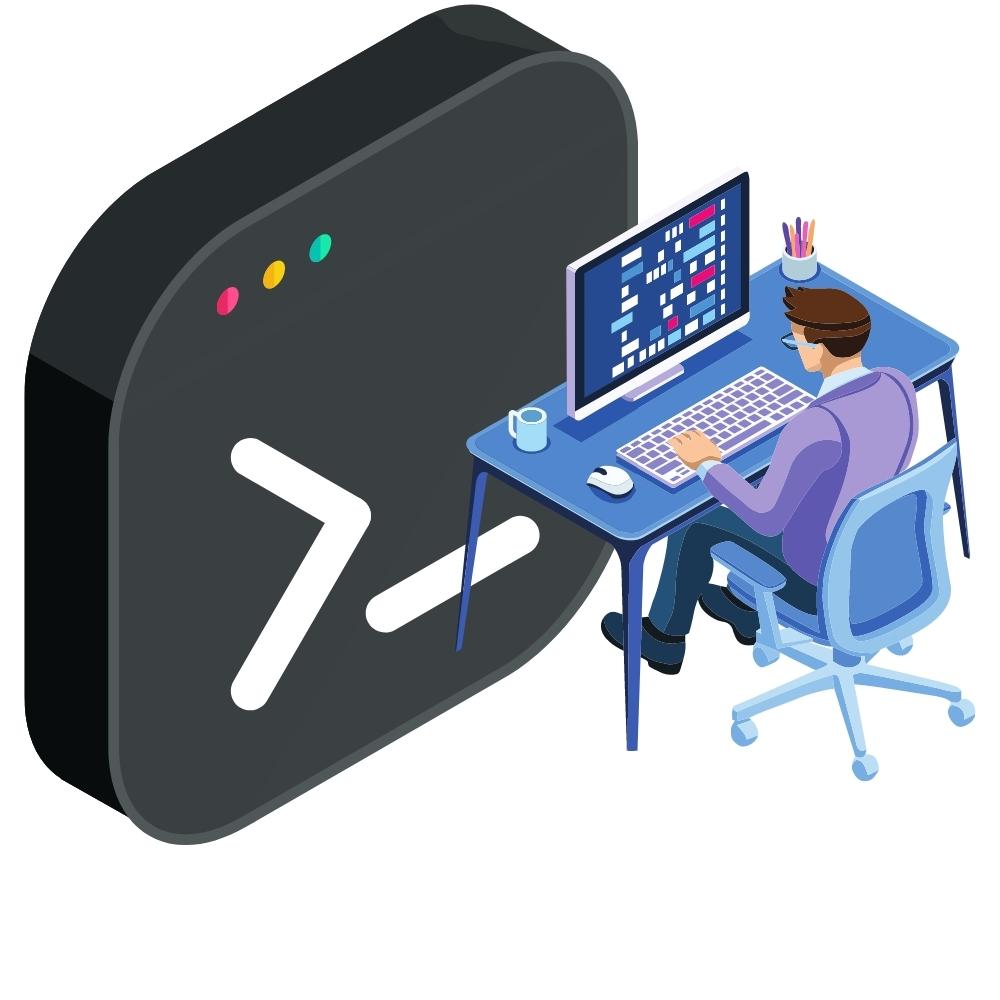 Easy to integrate
Provide you with sample code and detailed instructions to make your integration project a breeze.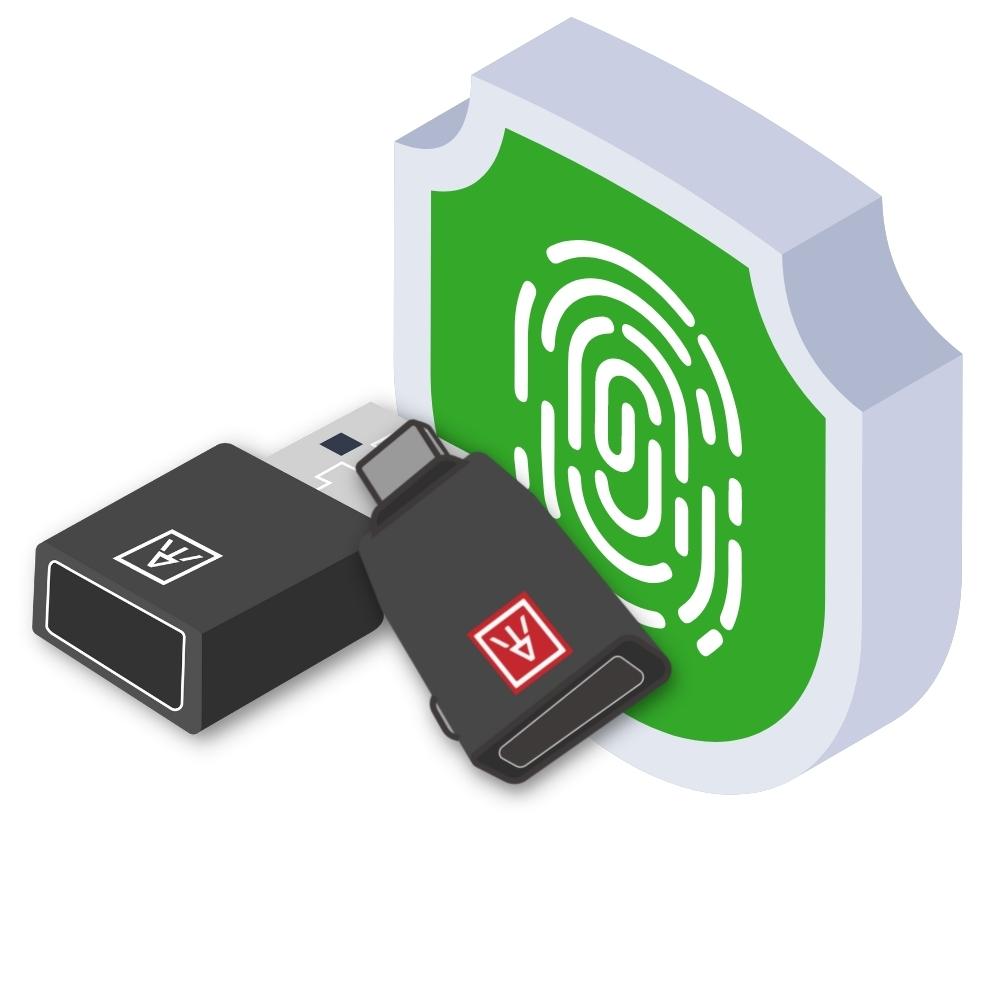 Biometric Security
Biometric security key provides the highest level of assurance for users to access your web services or platforms.