Buying NFT with a cold wallet isn't a dream, and it's easy!
In this post and the video, we are going to show you how to connect your AT.Wallet device to OpenSea that your can access and manage your NFTs directly via WalletConnet, a protocol that connects two separate applications.
What is NFT?
Non-fungible tokens (NFTs) are a digital asset class that represents a physical or conceptual "real-world" object. A NFT is purchased and sold on the blockchain, and is encoded with the same technology as a cryptocurrency. With an NFT, all units are unique, which means they cannot be replaced with something else.
Ethereum and NFTs
Most NFTs are sold on the Ethereum blockchain but NFTs exist on multiple networks including Ethereum, Polygon. Solana or Tezos.

All Ethereum products can easily understand each other – this allows NFT to be ported across products. You can buy NFT on one product and sell it easily on another.

The following tutorial describes how to manage Ethereum-based NFTs only.
Before you start
How to use AT.Wallet on OpenSea with WalletConnect?
WalletConnect is an open-source protocol for connecting decentralized applications to wallets with QR code scanning or deep linking. A user can interact securely with any Dapp on Ethereum from their mobile phone, making WalletConnect wallets a safer choice than desktop or browser extension wallets. Also, it can be customized to support other blockchain transactions.
Connecting AT.Wallet to OpenSea
Please follow these steps to connect your wallet to OpenSea via WalletConnect:
Step1: Log in to your AT.Wallet app and go to OpenSea.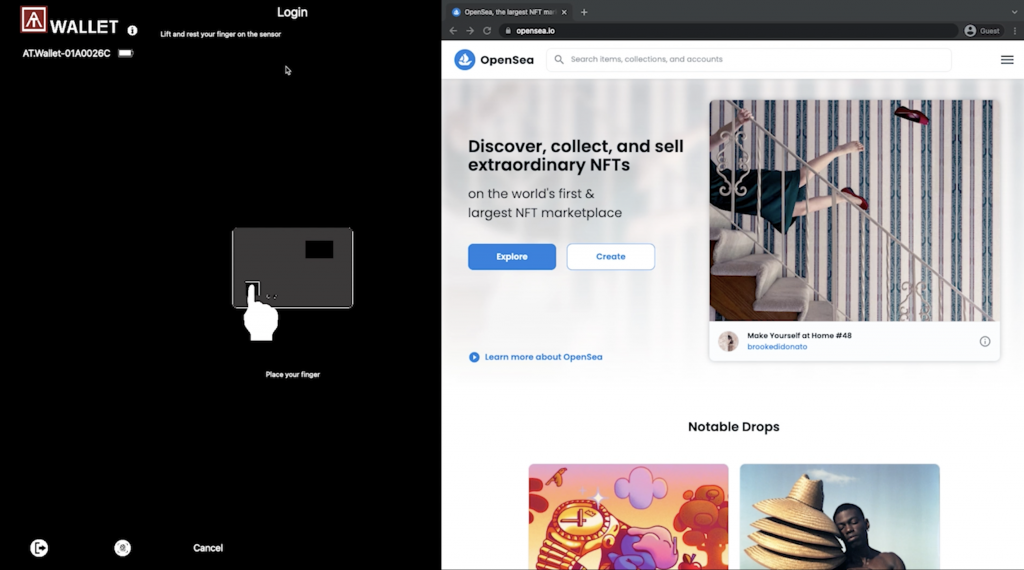 Step2: Click the 'wallet' icon and select WalletConnect.
A QR code appears.
Step3: Click Copy to clipboard.
Step4: Select your Ethereum account on your AT.Wallet App.
Step5: In your Ethereum account, you can find the WalletConnet icon at the top right of the screen.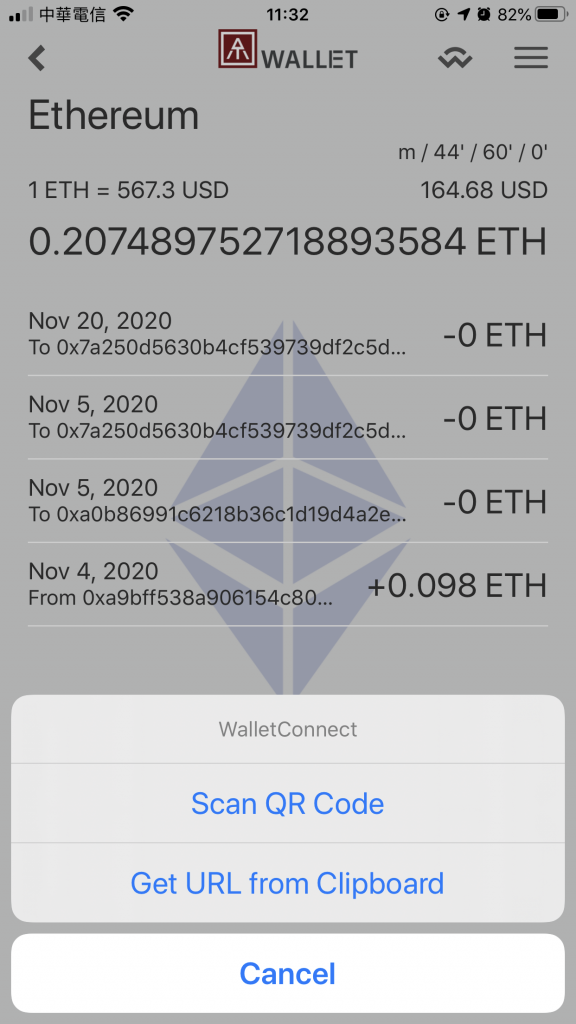 Step6: Paste the QR code link, scan QR code and a connection request appears.
Step7: Click Approve,  OpenSea Connected successfully.
 Please note that AT.Wallet must remain open to ensure that your wallet stays connected to OpenSea.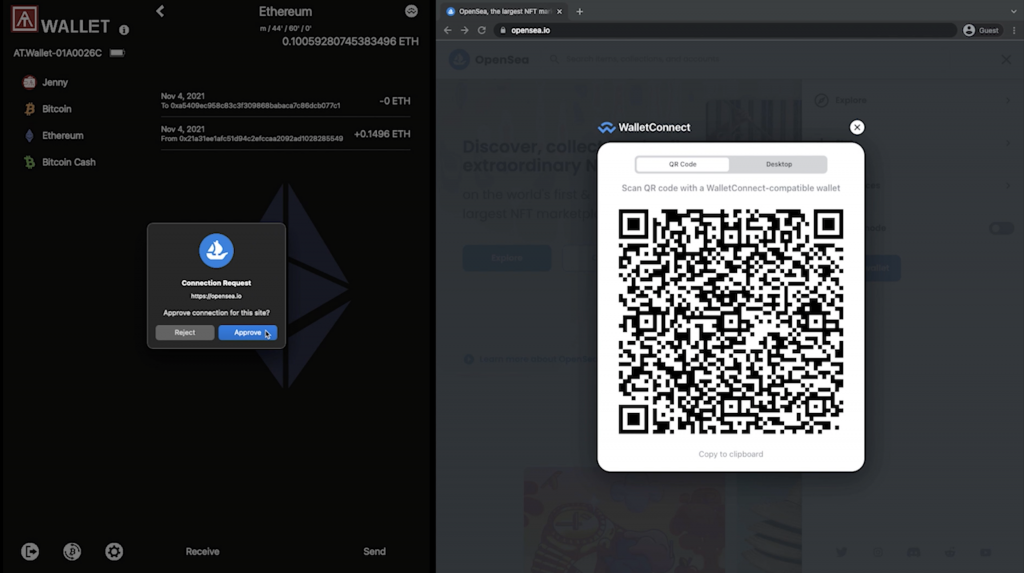 In addition to a short video explaining how to buy NFTs you want on OpenSea, we have created several clips of educational content that show users how to buy the first NFT, create their first collection and upload them for others to buy.
If you are interested in any of our AT.Wallet' technical details, please feel free to contact us.
AuthenTrend