Starting today, the latest version of ATKey.Pro will be released with Ver 1.00.13 firmware!
In order to enhance the PIN and fingerprint credentials' security mechanism and protection, ATKey.Pro has updated its firmware to version 1.00.13. The new version adds an additional layer of security based on the latest FIDO2 spec. The LED indicator prompts have also been given a makeover to improve the user experience.
---
Main Revisions and Enhancements of The ATKey.Pro with v1.00.13 Include:
1. Modify the LED display rules in the fingerprint enrollment
To make the enrollment process faster, visual cues of the LED have been added to designate whether their fingerprints are valid or not. The LED will flash during the registration process. A GREEN LED lighting up indicates that the fingerprint has been recorded, while the RED light means that the fingerprint is invalid. Users only need to adjust the finger to cover the sensor with the middle portion of the fingerprint. ATKey's Standalone Enrollment does not require a connected device for fingerprint enrollment, so the LED prompt would provide a more intuitive fingerprint enrollment process.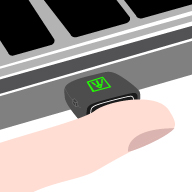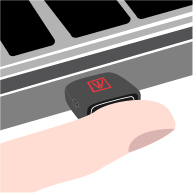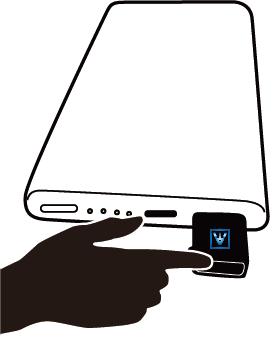 2. A new specification for PIN setting and Fingerprint enrollment
All along, ATKey's proprietary enrollment method (the "Standalone enrollment") could support registering fingerprints without setting a PIN first. However, since this system could not guarantee quite as much security overall, we added a new registration and enrollment specification:
◘ If the user has registered fingerprints but doesn't have a FIDO2-PIN, setting a new FIDO2-PIN would need to verify an existing enrolled fingerprint.
◘ If all fingerprints are deleted without setting a PIN, ATKey.Pro will automatically reset to protect the credentials that exist inside.
In addition, we add a more specific and secure mechanism for "Standalone Enrollment" that it will NOT allow to do Standalone Enrollment if any of the following conditions are met:
◘ The FIDO2-PIN is set up only, and no enrolled Fingerprint.
◘ The FIDO2-PIN or Fingerprint is locked.