ATKey.Hello
A side-mounted fingerprint USB dongle for Windows Hello that enables passwordless authentication in less than a second from any angle.
Best Fingerprint Experience
Side-mounted sensor.
Fast and accurate fingerprint recognition from any angle. (< 1 sec., FAR < 1/50,000, FRR < 2 %)
---
Nano USB Dongle
Elegant, smallest and light weight Dimension: 20.6 x 14.0 x 8.0 mm (3g)
LED indicates users for actions.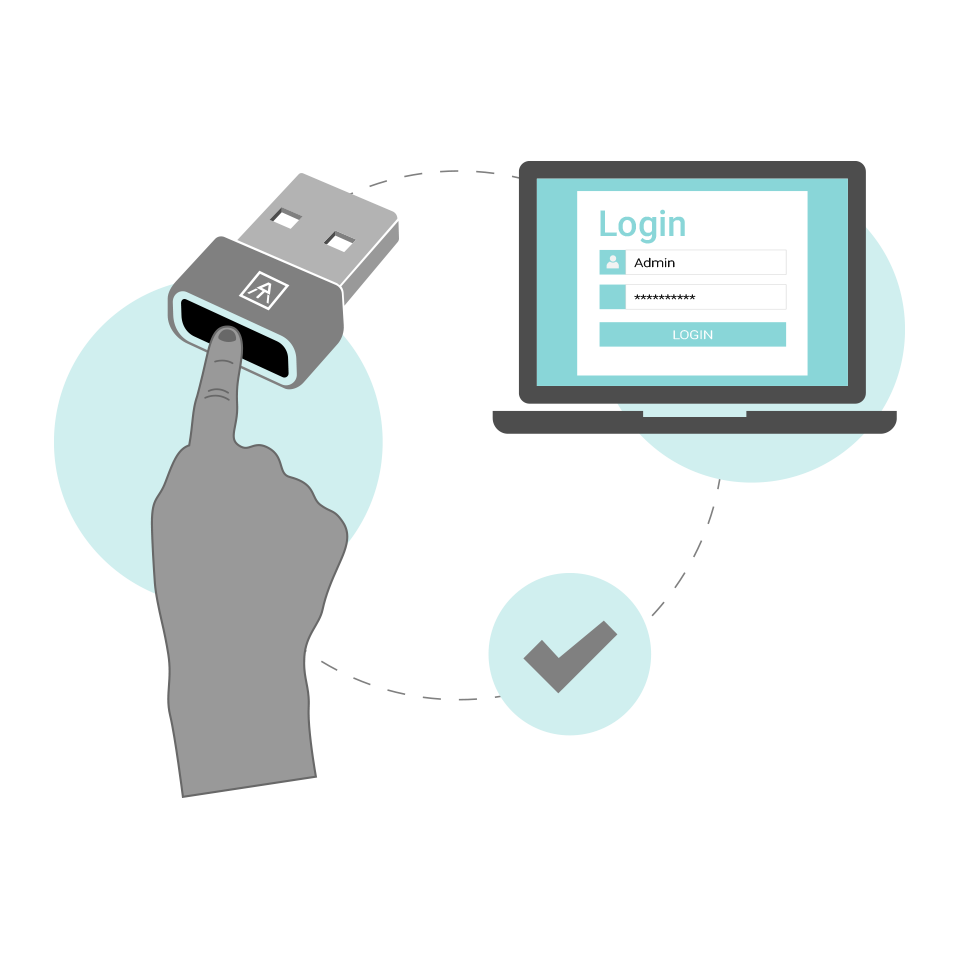 ---
Designed for Windows Hello
Windows Hello is the password-free sign-in that gives you the fastest, most secure way to unlock your Windows devices. Using your fingerprint, it recognizes you apart from all others. It waves you in with a friendly hello and even works on apps and Microsoft Edge websites..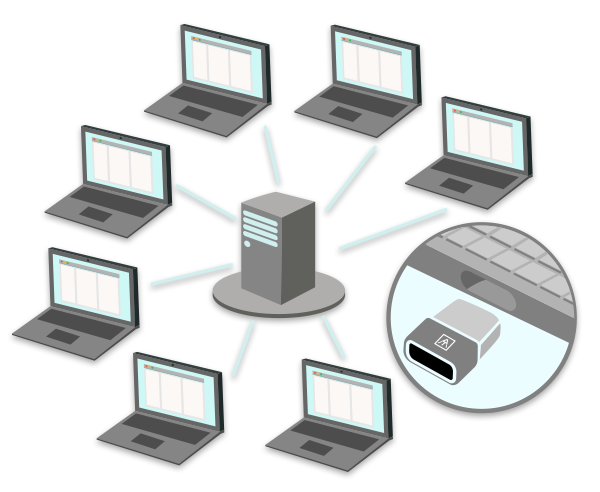 SDK Ready for Fingerprint Client or Server Matching
Suppose your application or organization needs fingerprint matching as a login identity or 2nd factory, ATKey.Hello + Client/Server SDK is the most cost-performance efficiency solution to fit into your IT environment; please contact us as a customization project to fulfill your demands.


ATKey.Hello
Get Started with Windows Hello Authentication Today!
Passwordless Login with ATKey.Hello on the go.
---
Compact fingerprint enabled USB dongle.
Log in with just one tap from any angle.
Integration to fit your IT Environment easily.