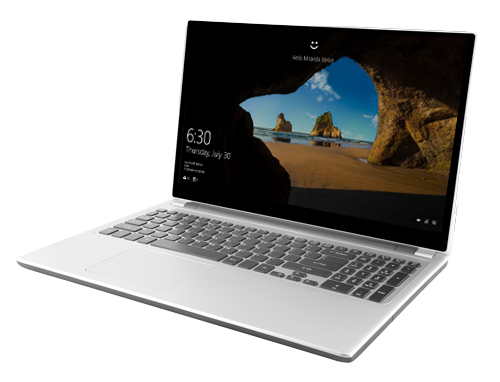 Designed for Windows Hello
Windows Hello is the password-free sign-in that gives you the fastest, most secure way to unlock your Windows devices. Using your fingerprint, it recognizes you apart from all others. It waves you in with a friendly hello and even works on apps and Microsoft Edge websites.
Nano USB Dongle
Elegant, smallest and lite weight Dimension: 20.6 x 14.0 x 8.0 mm (3g)
LED indicates users for actions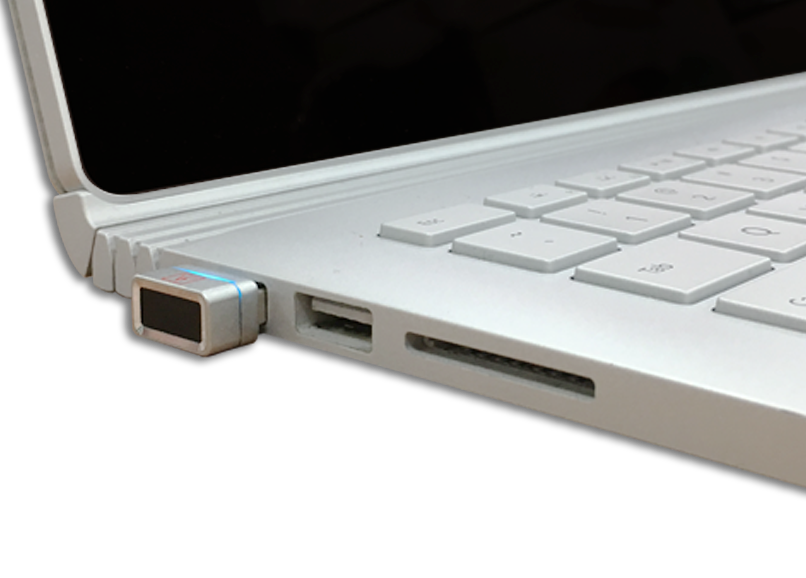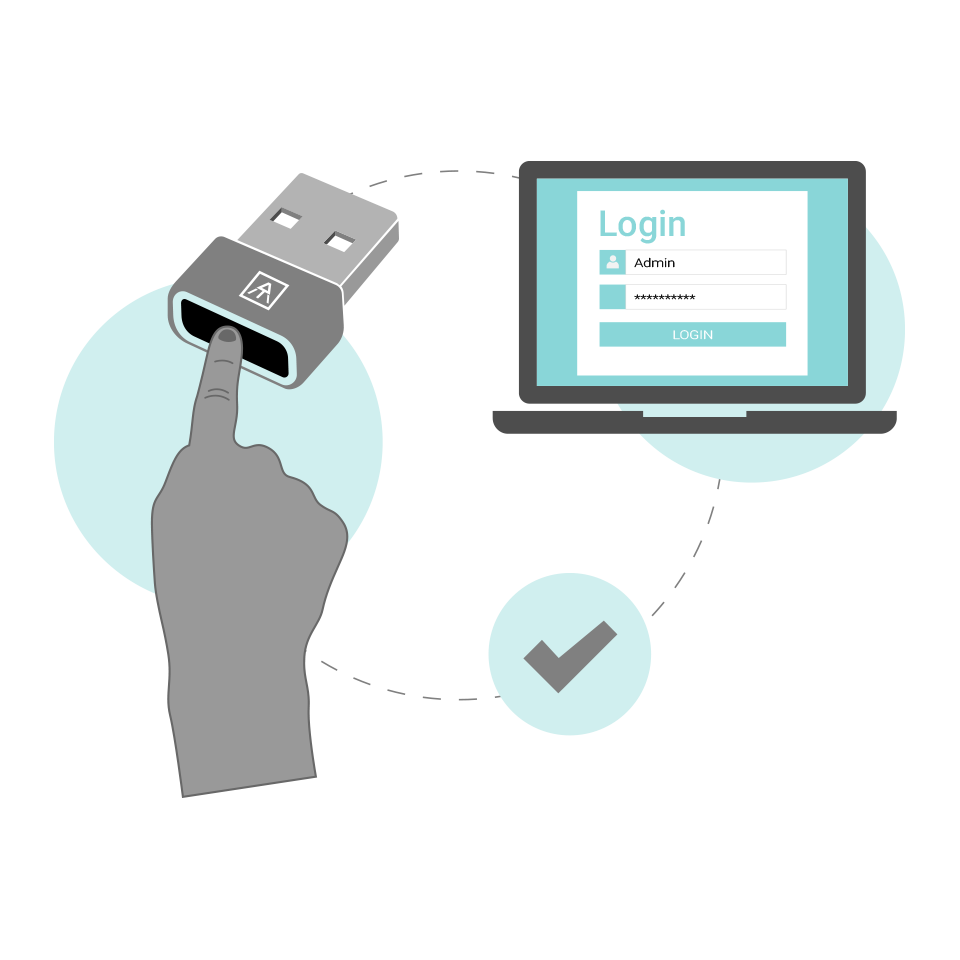 Secure+Convenience
Touch base Fingerprint dongle with great FAR ( < 0.002%) and FRR ( < 3%), high secure but also easy-of-use (< 1 sec. matching ).

SDK ready for fingerprint Client or Server matching
if your application or orgnization needs fingerprint matching as login identity or 2nd factory, ATKey.Hello + Client/Server SDK are the most cost-performance efficiency solution to fit into your IT environment, please contact us as a customization project to fulfill your demands.
mail to contact@authentrend.com for more detail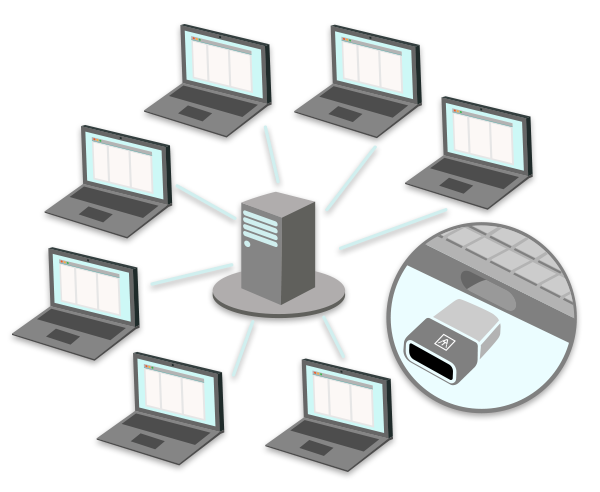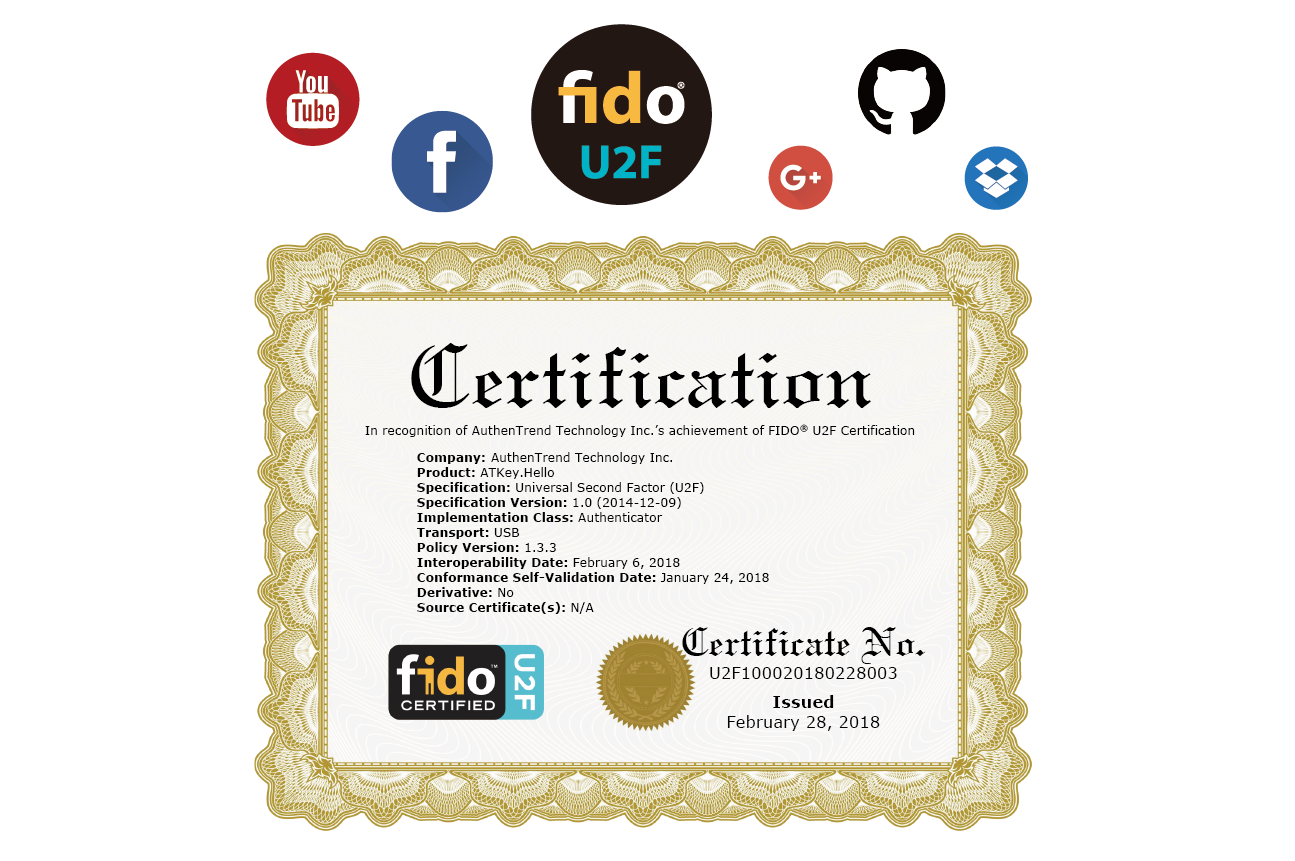 FIDO U2F
More than 51.3% leveraging Facebook and 44.8% leverages Google account to login online service; enable U2F (Universal 2nd factor) with ATKey.Hello to seure your online login by 2+1 factor: somthting you know, something you have + something you are!
LED indicates users for actions