This following is the dashboard. You can see statistics about your relying parties, including the number of active FIDO keys, and the authentication activity in the last few days, and the total number of active users.

1. API Document: You can find API documentation on the top menu.

2. Account settings: Select account settings to enter "Authorization" to manage your managers list and security keys.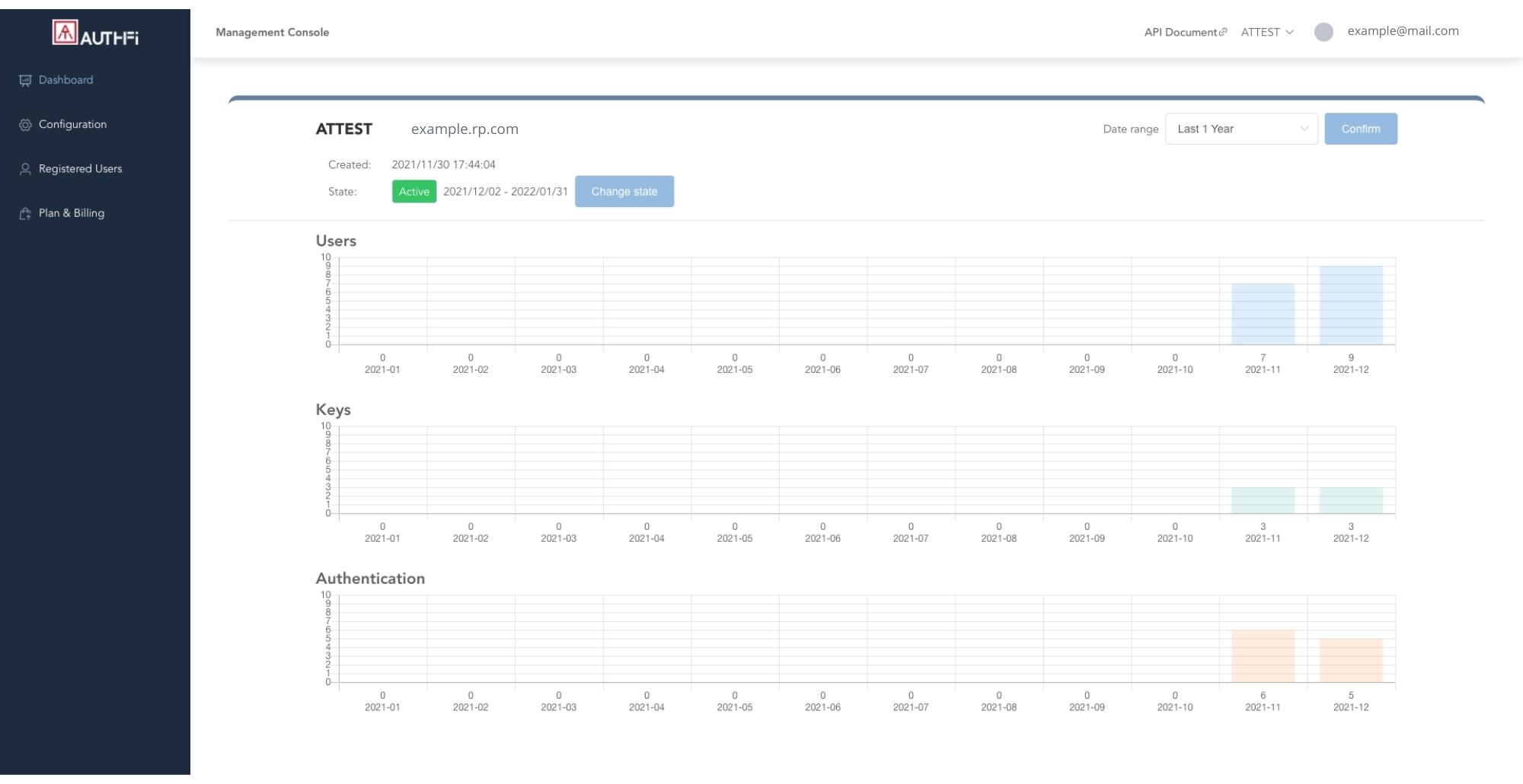 On the configuration page, you can manage your relying party (RP). You can configure your RP, view your existing RP, review configuration relationships to manage API key, and more.
Moreover, you can reissue a new API key or delete your RP at any time.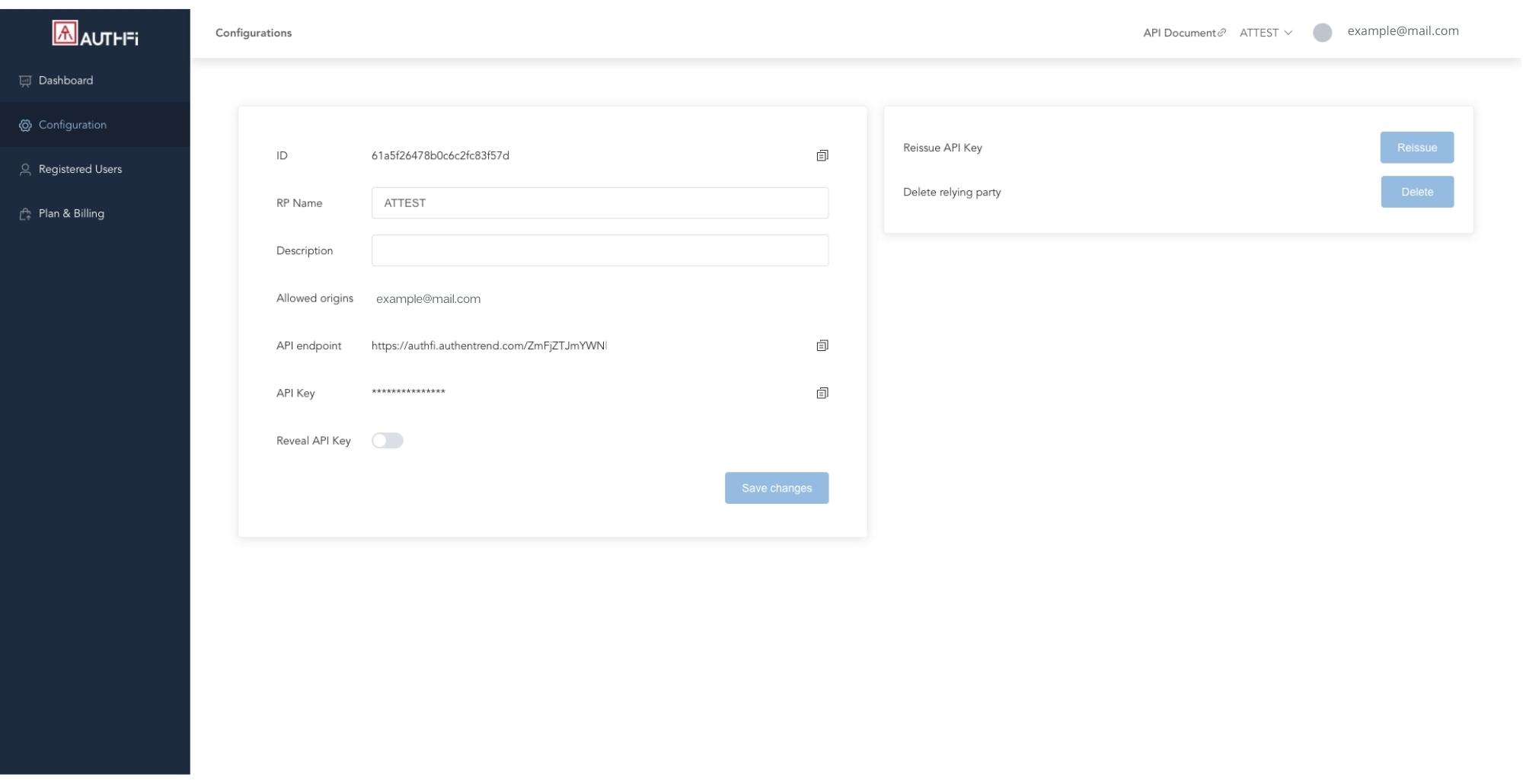 This list shows the registered users on your relying party. You can easily search and filter for information, delete users, and remove users' registration keys.

1. Status.: Click the "Edit" icon to change your user's status. You can change the active status to inactive, and revert the user back to active at any time.

2. Detail: Manage user's security key and query logs.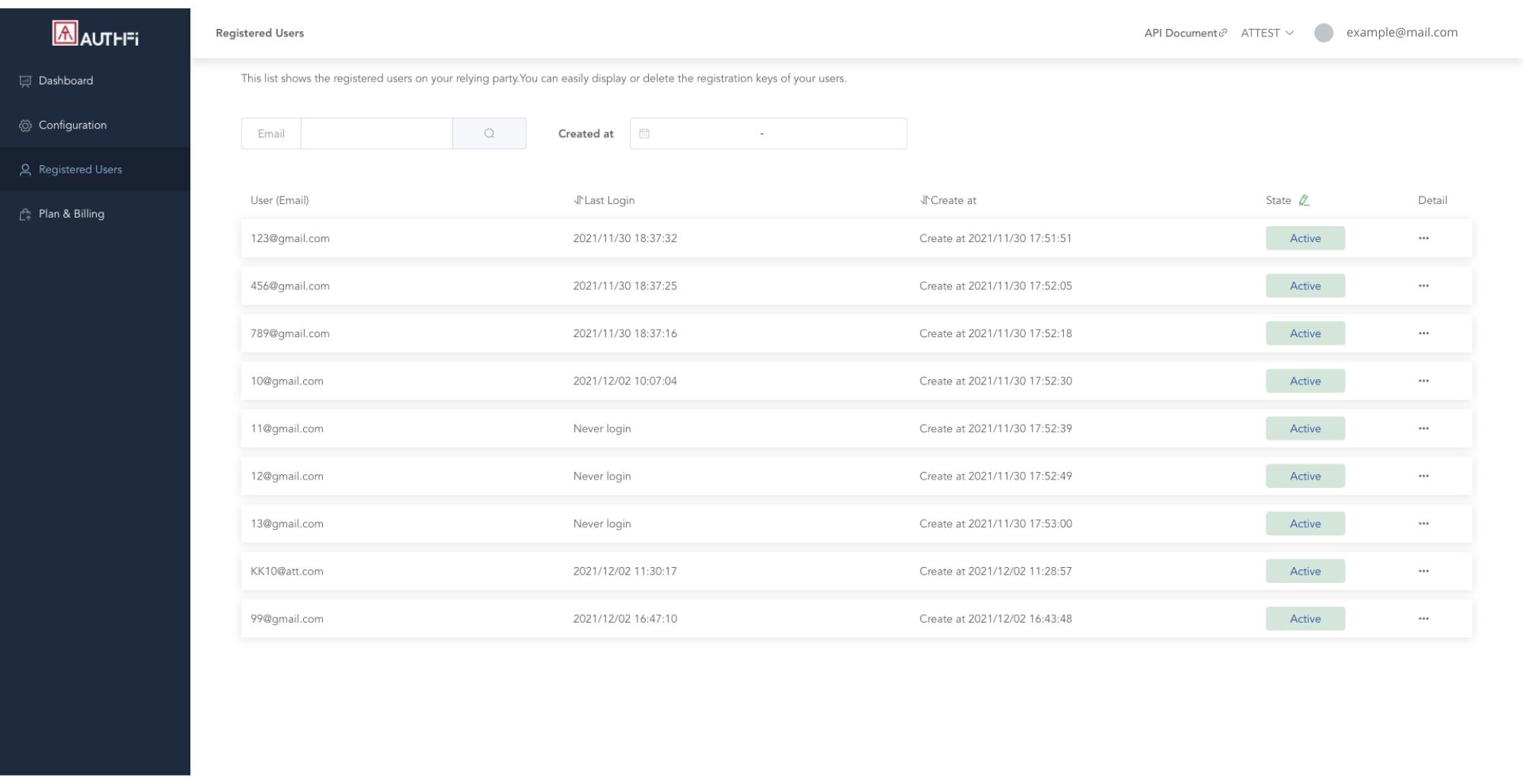 After you apply for a RP for the first time, your account will automatically activate a 15-day trial service. If you plan to continue using AT.AuthFi services after the trial period, please contact us via
[email protected]
. You will be offered a detailed quote, the monthly cost per user. If you need to extend your trial period or account for some special reasons, please click "Contact Us " or email to
[email protected]
, and we will respond as soon as possible.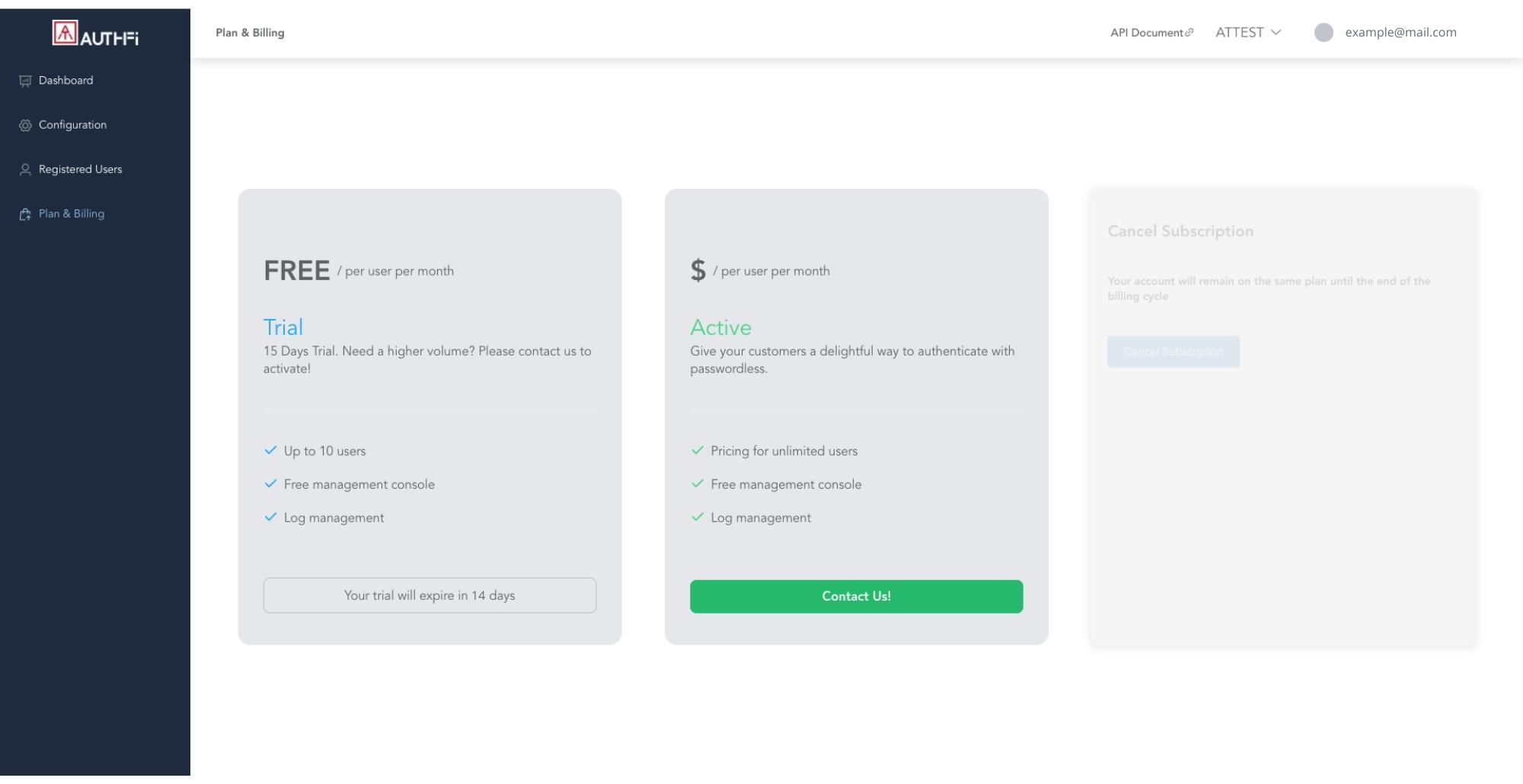 You can invite anyone to become an administrator to manage all RPs of your company. Add and invite a new administrator and he or she will receive an email with a verification code that will take administrator directly to AT.AuthFi to register an ATKey.

Note: All administrator accounts have the same authorization level, so please be careful about inviting administrators.