ATKey.Card
Smart Badge type security card can communicate with the host through USB/BLE/NFC interfaces, including FIDO2, and FIDO U2F.
Best Fingerprint Experience
With the build-in Egis fingerprint sensor, you can enjoy the risk-free login with something you have (ATKey Card), something you know (Pin Code), and something you are (fingerprint).
Fast and accurate fingerprint recognition. (< 1 sec., FAR < 1/50,000, FRR < 2 %)
Save up to 8 fingerprints.
---
Multiple Interfaces to Fit All Scenarios
Smart Badge type security card can communicate with the host through USB/BLE/NFC interfaces, including FIDO2, and FIDO U2F.
Encryption algorithms in cryptography based on FIDO2 to store and protect fingerprint data securely.
Standalone Enrollment
Patented innovative standalone technology.
No proprietary app and driver needed; Users can enroll fingerprints to ATKey.Pro directly.
---
Easy to Integrate Natively into Azure AD and Major Platforms
Through FIDO2 to interact with ATKey, you can easily have your secured authentication with biometric identity to build a passwordless and worry-free IT ecosystem, and AuthenTrend's ATKey Card integrates natively into Azure Active Directory.
Using on all your devices plug- n-play, including Windows, Mac, Linux, and all major browsers.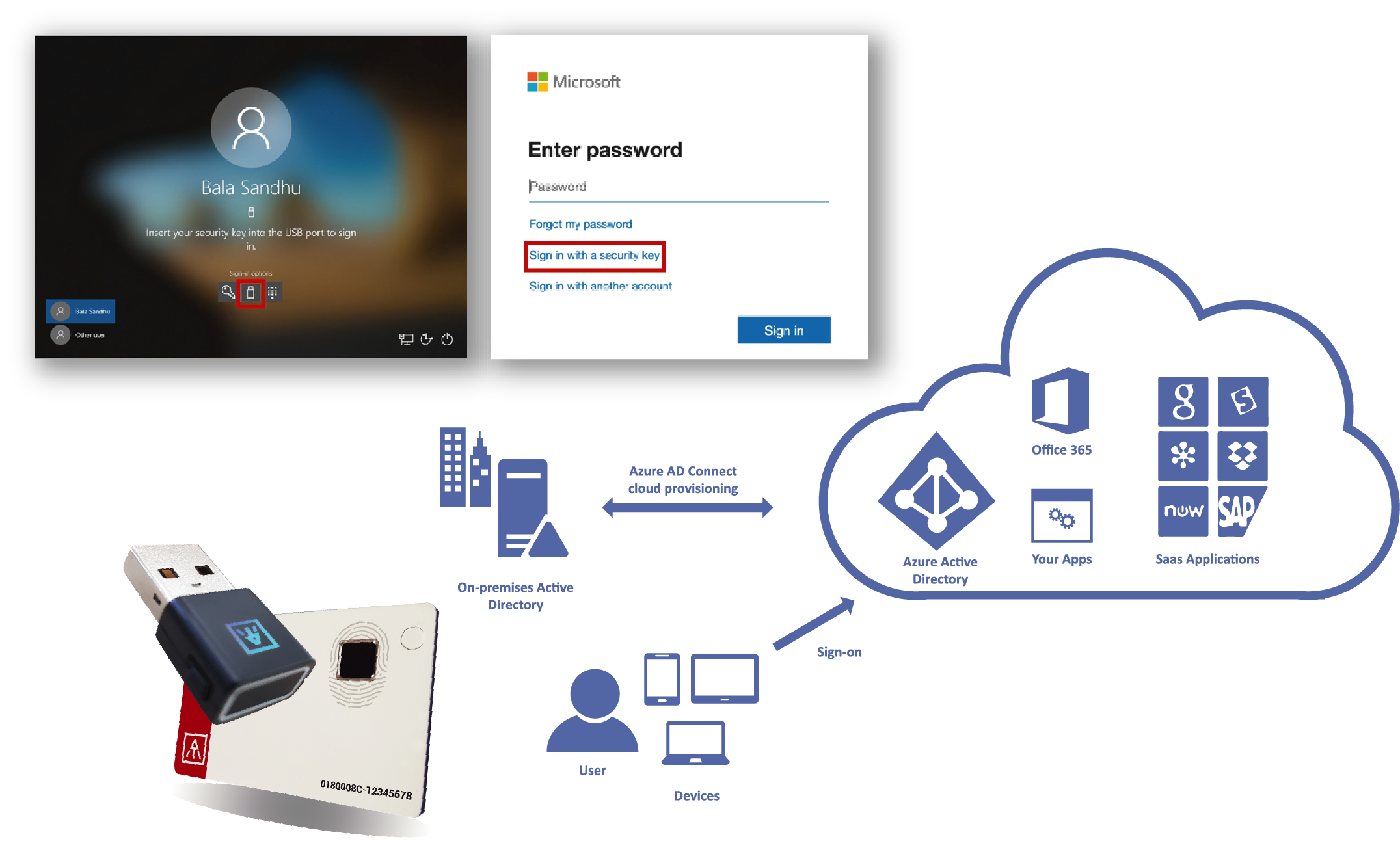 Microsoft Azure Active Directory FIDO2 Passwordless Sign-In
Your employees with Microsoft Azure Active Directory accounts can use the ATKey.Card to replace passwords with a secure multi-factor authentication option that is both convenient and reduces risk.

Password-less sign in with ATKey.Card also makes it easier to sign in for device-based authentication tasks, such as joining or registering Windows 10 PCs to Microsoft Azure Active Directory
RSA SecureID® Access
RSA SecurID Access protects both SaaS applications and traditional enterprise resources with a full range of authentication methods and dynamic, risk-driven access policies. Now it supports using FIDO2-Certified and U2F-compliant ATKey.Card as an authentication option.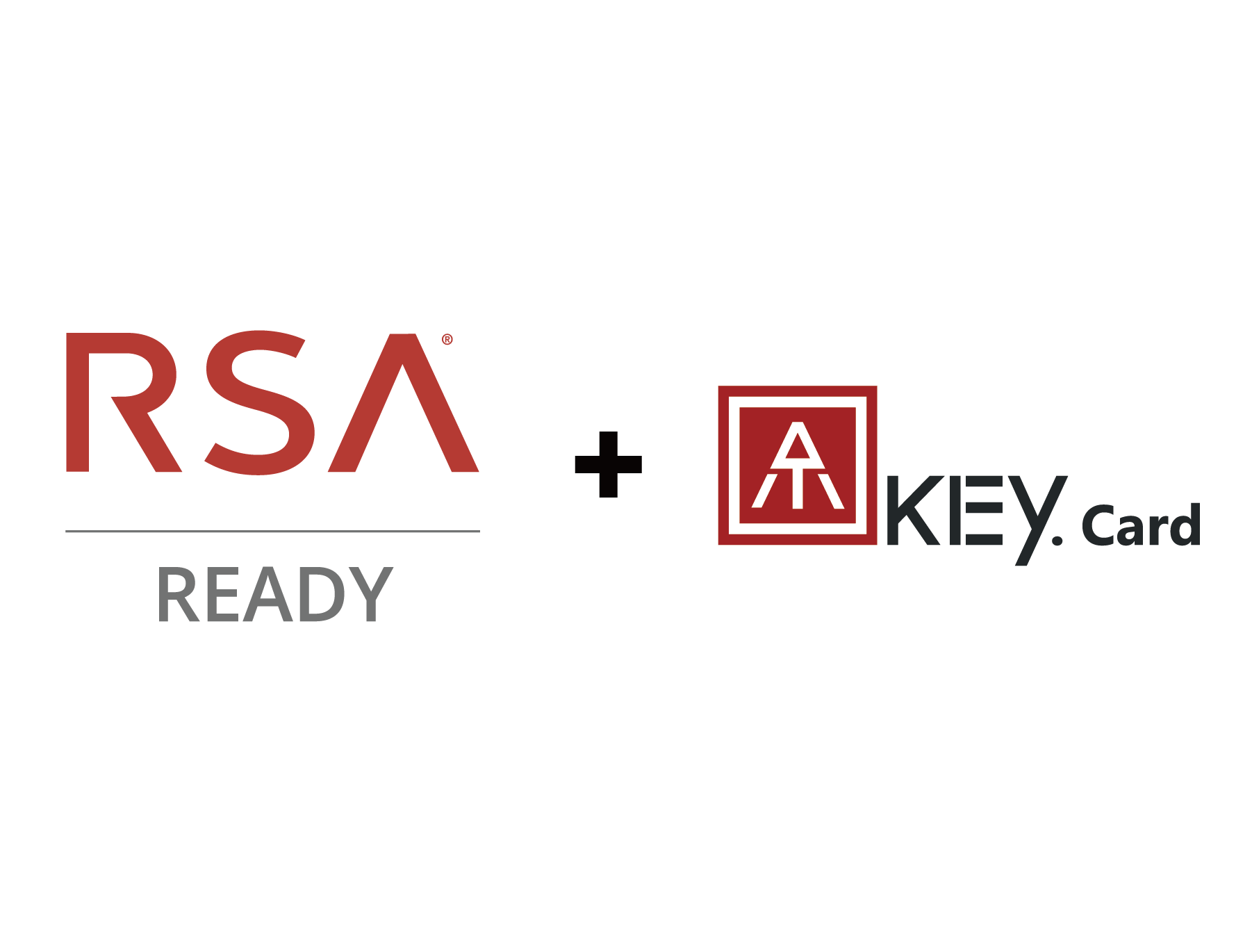 Best "Tap-to-Login" Experience with Your NEW Surface Go 2 Built-in NFC Reader!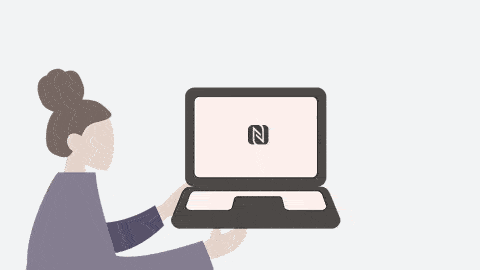 ---
Get Your ATKey.Card Now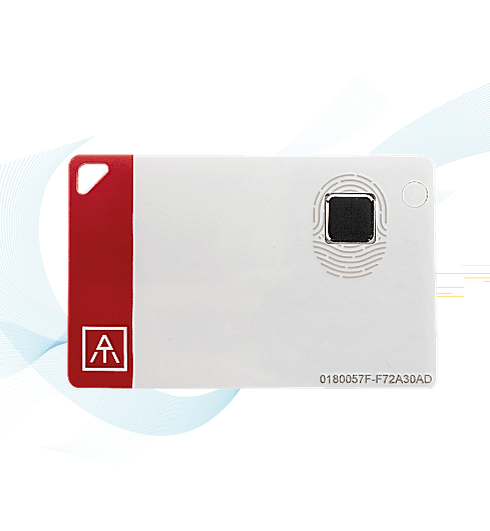 NFC/USB/BLE
85.0 x 54.0 x 3.5mm
Weight: 16g
Passwordless Login with ATKey.Card on the go.
---
Card type fingerprint enabled NFC card for U2F and FIDO2.
Portable key for any Windows, Mac, Linux and Chromebook or all major browsers.
Fingerprint matching to boost NFC for permission to door locker, card reader, kiosk, and Azure AD login through NFC reader.
Integration to fit your IT Environment easily.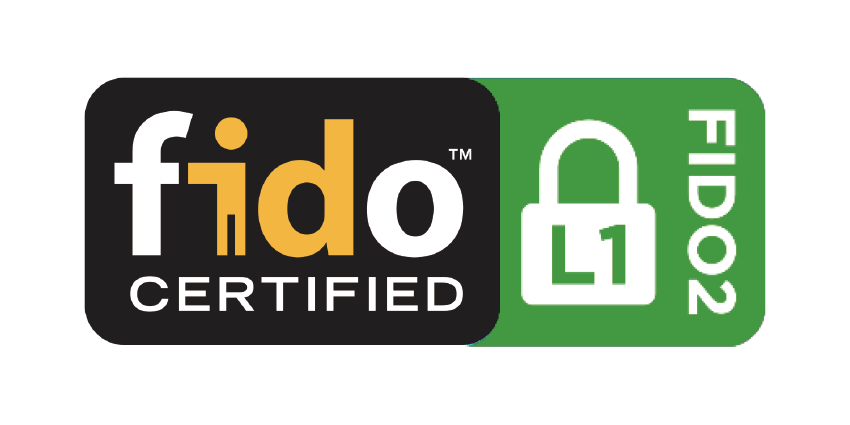 FIDO2 Passwordless Authentication
For FIDO2 supported services, users can break free from having to remember and type passwords all the time.