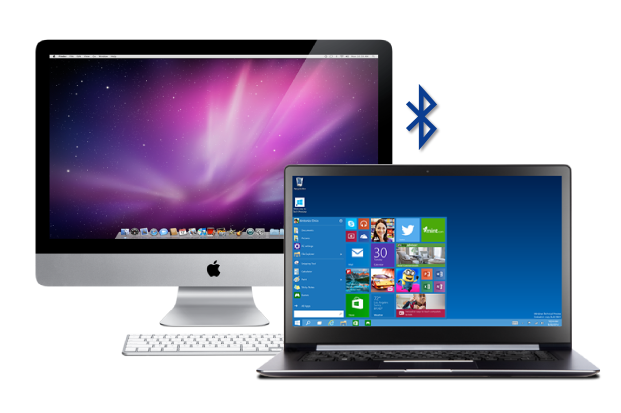 One ATKey.BLE, Multiple devices
Lack of USB ports? brothering to install driver for Windows and Mac OS? try ATKey.BLE - a new BLE authenticator to unlock your PC for both Windows 10 and Mac OS.
FIDO U2F
More than 51.3% leveraging Facebook and 44.8% leverages Google account to login online service; enable U2F (Universal 2nd factor) with ATKey.BLE to seure your online login by 2+1 factor: somthting you know, something you have + something you are!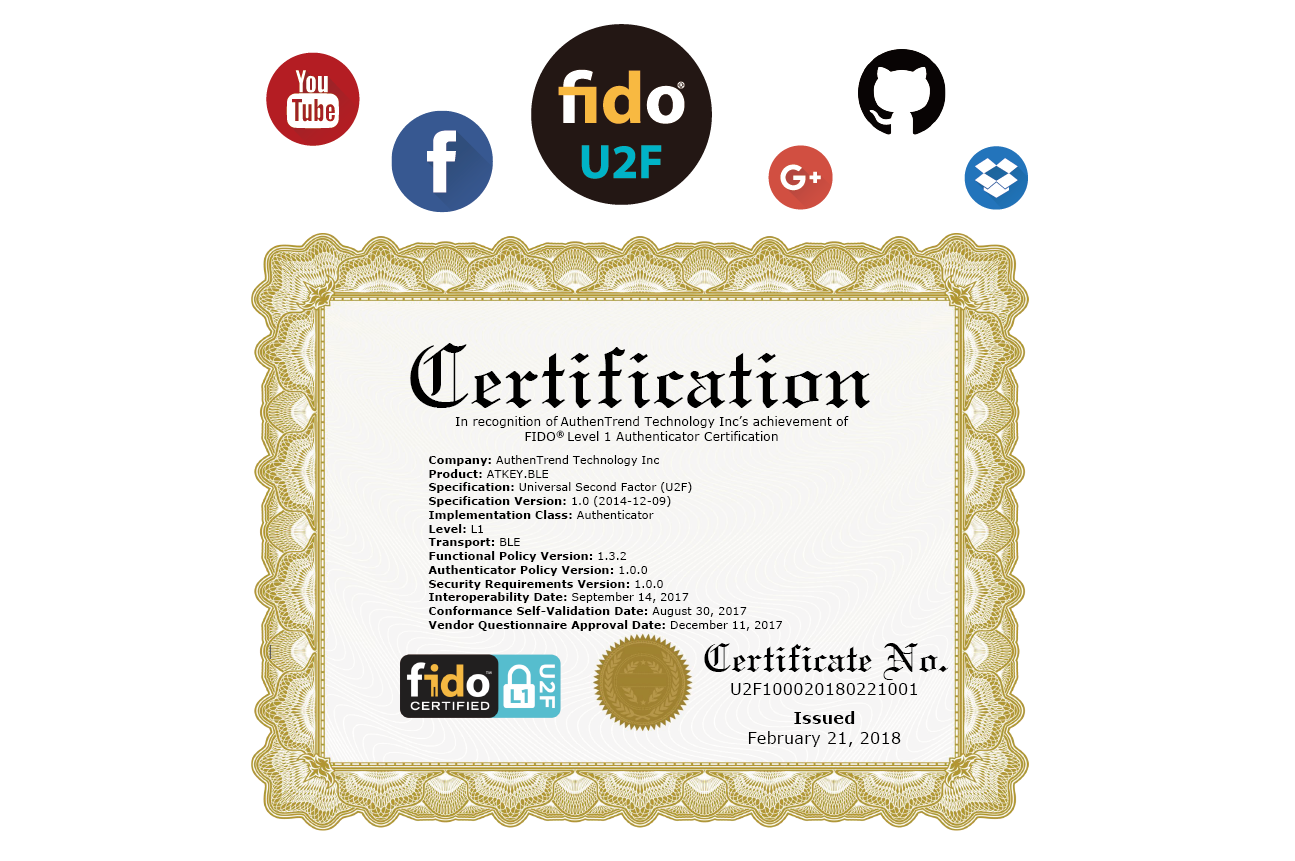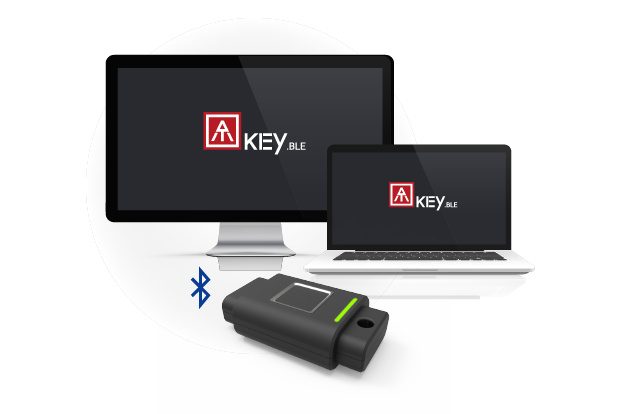 Mac OS - Fingerprint login and auto lock
Without TouchID on your Macbook or iMac? using ATKey for Mac, you can login Mac OS via fingerprint, plus "auto lock" if the ATkey is away from device; plus FIDO U2F support for Mac fans.
Windows Hello via Companion Device Framework
Windows Hello supports a growing variety of secured companion devices, works with the Companion Device Framework to enhance the user authentication experience - secure + convenience!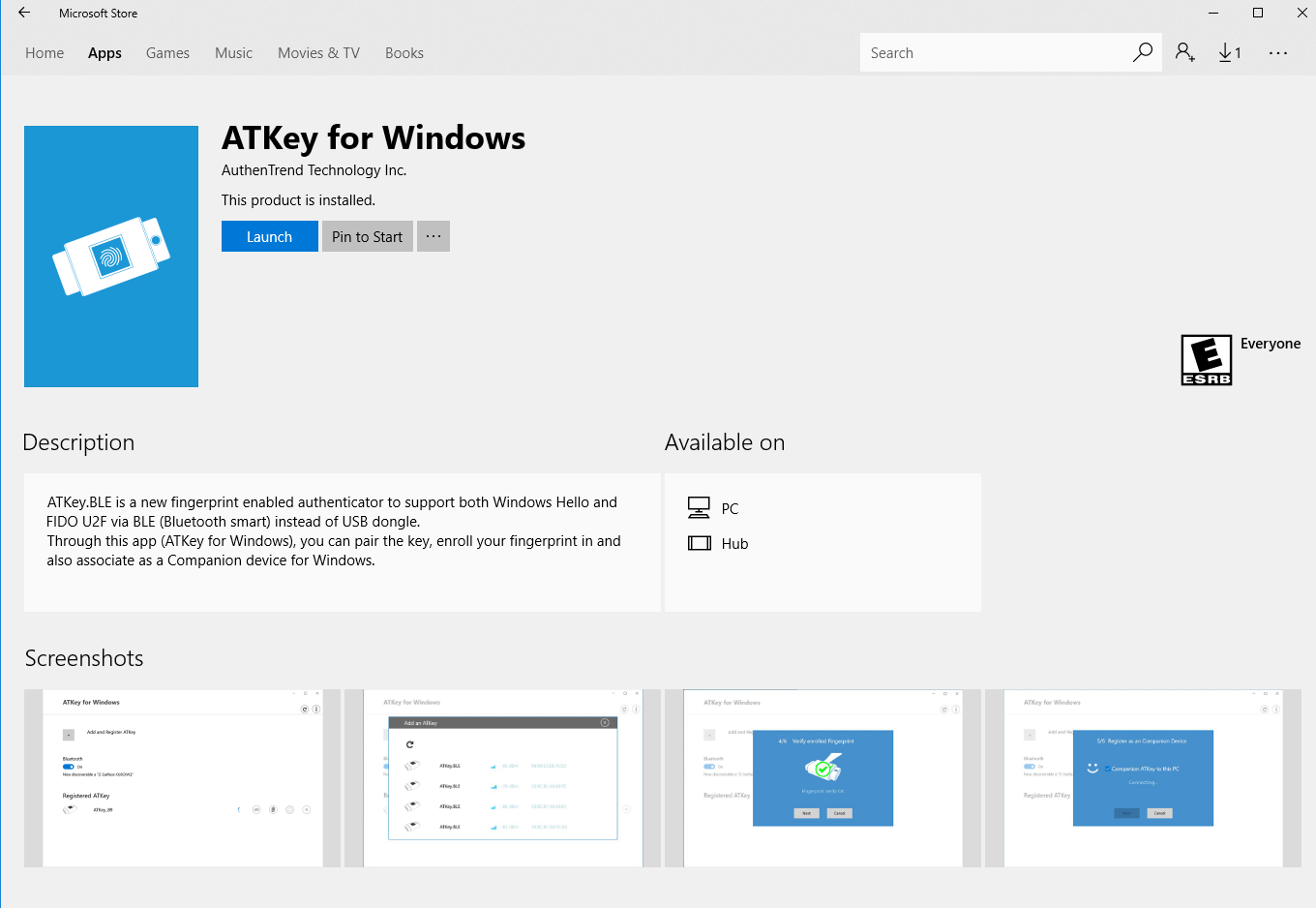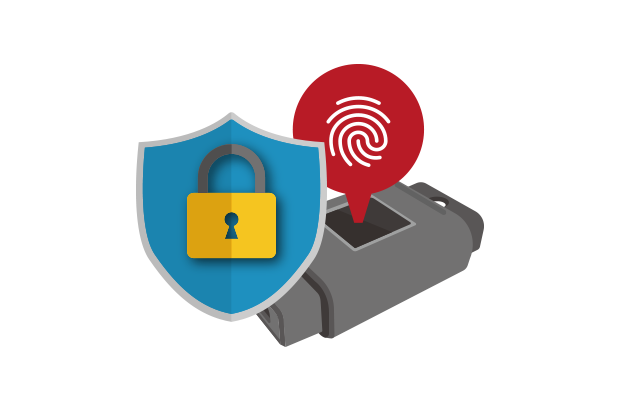 Highly Secure
Similar as iPhone touchID, matiching-on-module design to make sure your fingerprints never be outside of the ATKKey; only secured token travels between device and online services, no data port allowed to accesse the key or even your fingerprint.
Identity and SSO
Through ATKey and AT.Server to enable Multi-factor authentication (MFA) with SSO experience and also easy for administration.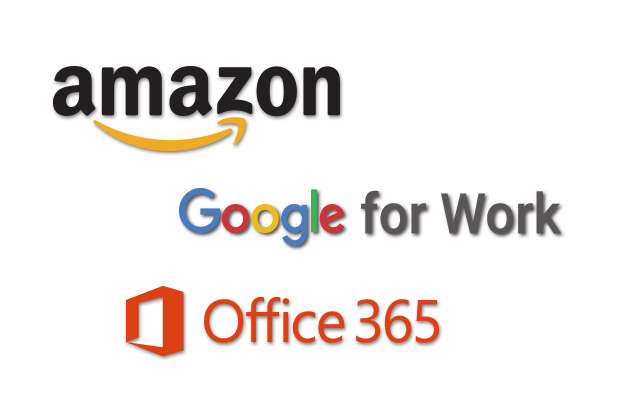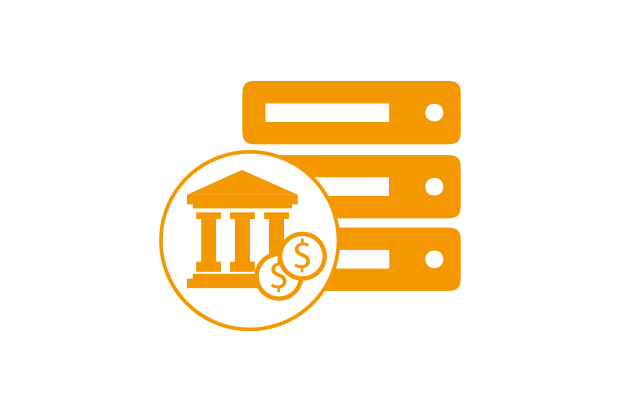 Banking & Government
Alliance with FIDO/PKI service provider, ATKey can generate FIDO key and CA for banking or Government as identification services.
Enterprise & Organization
We provide both client and server SDK by demands to integrate ATKey into existing SSO solution with biometrics enabled identification and authentication.